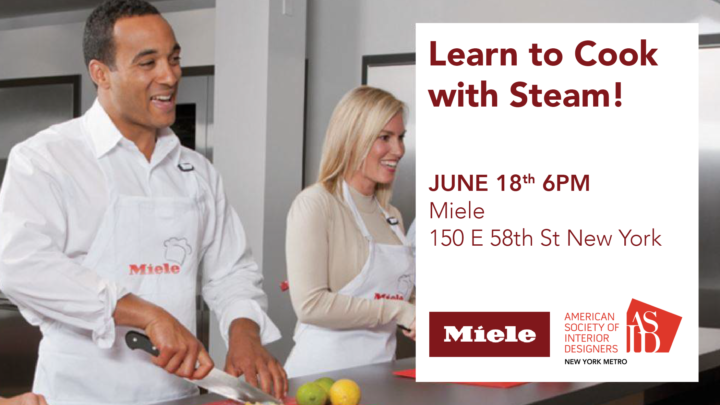 Learn to Cook with Steam!
Description
Learn to Cook with Steam!
ASID New York Miele Cooking Class
Discover Combi-Steam
So you think steam ovens are all about vegetables? Not anymore. Be amazed by the depth and variety of dishes you can create with Miele's Combi-Steam oven. Basic cooking principles of Combi-Steam cooking will be covered, as well as Menu Cooking, MasterChef, and the use and care and features on the oven. After this class you'll have the confidence to explore your new oven and an easy lunch menu to prepare for your own guests.
*This event is free and open to ASID New York Metro members only. Three interior designers will be able to bring a client as a guest – first come first served!