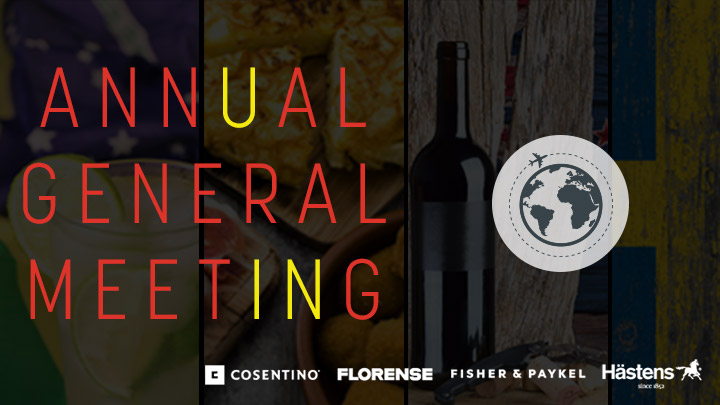 2019 Annual General Meeting
Description
ASID NY Metro invites YOU to join us at our 2019 Annual General Meeting, as we reminisce on the successes of our 2018-19 year, celebrate our 2019 DESIGN Award Winners, and induct the 2019-20 Board of Directors.

We will also be wishing a fond farewell to our 2018-19 President, Kim Radovich-Hendrickson and our 2017-19 Communications Director, Diana Mosher.

Participating Showrooms:
Fisher & Paykel
Florense
Hastens
Cosentino

Together with our generous sponsors, we will travel around the world in an evening savoring the tastes of New Zealand, Spain, Brazil & Sweden! Experience the latest cutting edge appliances under one roof from stone surfaces, cabinetry, furniture, and bedding. Each showroom will be offering an eclectic menu of cocktails and hors d'oeuvres.
ASID Members: FREE
Non-Members & Friends: $50.00