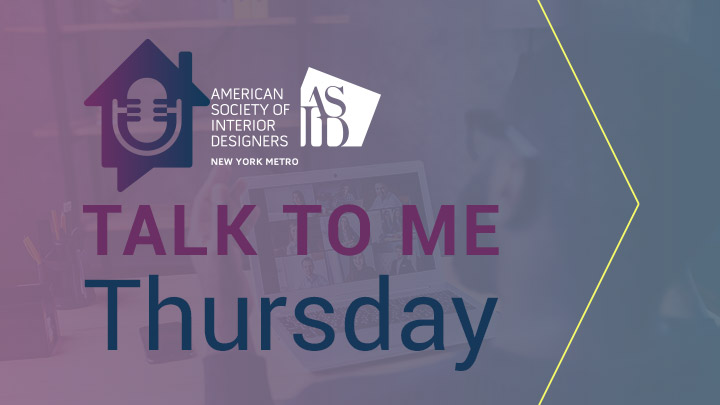 Talk to Me Thursday: Room & Board Business Interiors
Description
Join Mark Binke & Elise Nicpon as they discuss Room & Board Business Interiors!
Hear about insights and the trends that modern furnishing retailer Room & Board is experiencing in its residential and commercial business today. Learn how customer behavior has changed yet Room & Board's commitment to American-made products, sustainable practices and modern design has remained constant.
About The Speakers:
Mark Binke, a Brooklyn native, currently living in DUMBO, is a Leadership Associate at Room & Board in Chelsea, where he has worked for the last 3 years. Mark works closely with his team to ensure a great, seamless customer experience, from start to finish. Mark also works directly with customers and designers on projects of all scale and scope.
Elise Nicpon is the National Sales Manager for Room & Board Business Interiors (BI). She brings more than 20 years of retail and direct sales experience to this position. Nicpon has been with Room & Board for 12 years, most recently as Retail Market Manager where she excelled at leading and inspiring focused sales teams. With a passion for finding creative design solutions, Nicpon is dedicated to aligning solutions for clients and making the entire experience easy from initial contact through delivery. She believes residential and commercial spaces can be made better through the craftsmanship, beautiful materials and design of the Room & Board assortment. We are pleased to have Nicpon bring her expertise and in-depth knowledge to the BI brand.