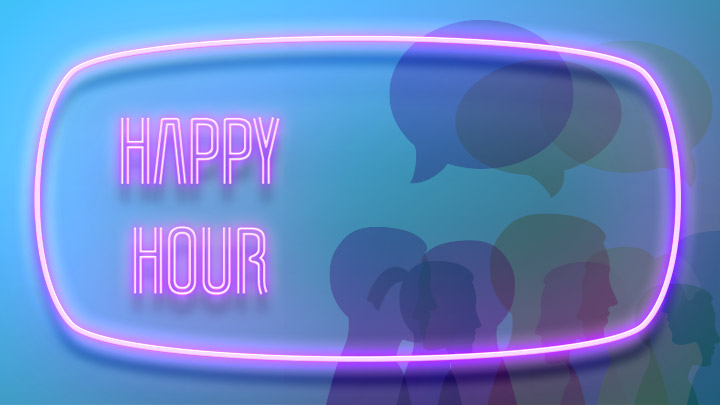 Virtual Hump Day Happy Hour
Description
Join ASID NY Metro community for a hump day happy hour! Hosted by a different sponsor, board member, IP, or designer each week, these happy hours will feature casual conversations, cocktails, connections, and more!
April Schedule:
April 8th : Hosted by Director at Large, Kristin Firine! Kristin will focus on wellness, at home workouts, healthy recipes, and of course, cocktails! Kristin's featured cocktail is a Lavendar/Chamomile Infused Gin & Tonic! See below for the recipe to follow along!
April 15th : Hosted by Fisher Paykel
April 22nd : Hosted by Lefroy Brooks
April 29th : Hosted by Benjamin Huntington, ASID NY Metro President-Elect, Veritate Design
May Schedule:
May 6th : Hosted by Nash Stone Group
May 13th : Hosted by Melissa Stowell, THG Paris
May 20th : Hosted by Hastens.
May 27th : "Mask-erade" Ball Happy Hour! How have you stayed stylish while socially distancing? We want to know! Grab a cocktail and show off your best quarantine face mask! Hosted by the ASID NY Metro Board of Directors.
June Schedule:
June 3rd: OPEN
June 10th : Inclusive Design: A Conversation about Diversity in the Design Community.
June 17th : Hosted by Toto USA
June 24th : Pet Parade! Show us your furry friends! (Or birds, goldfish, whatever!)
July Schedule - starting in July, Happy Hours will only be held once a month.
July 1st : Hosted by Cintia Dixon, Creative Director and Founder of Tlina Design. We will be making the Brazilian Caipirinha!
Recipe: 1. Cut up lime and put it in a glass, 2. Add brown sugar, 3. Muddle, 4. Pour in some Cachaca (you can buy in any liquor store or online!). You may also use vodka and other fruits (Kiwi, Strawberry, or Passion Fruit). 5. Add ice and enjoy!
August Schedule
None.
September Schedule
September 16th : Fisher & Paykel – Live in the Social Kitchen! Join us for bubbles, bites, & banter with acclaimed interior designer Jason Campbell & Barbara Kessler, Design Development Manager of F&P. Featuring a live cooking demonstration showcasing flavors of New Zealand that you can create at home! Please note: this is via ZOOM! THIS EVENT HAS BEEN POSTPONED.
If you are interested in hosting an ASID NY Metro Virtual Happy Hour, please contact adminstrator@nymetro.asid.org. Please note that priority will be given to ASID NY Metro Chapter Sponsors.