President Elect Candidate Bio
Kim Radovich, Allied ASID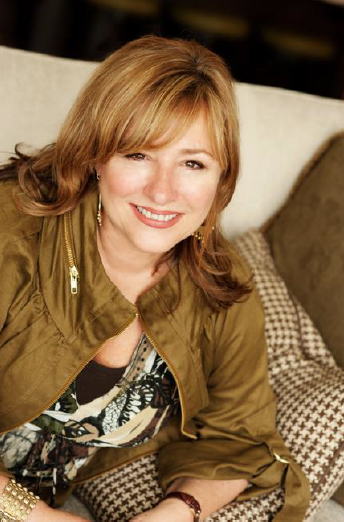 Interior Designer, Kim Radovich has a mission– restoring integrity to design – and her firm, Kim E. Courtney Interiors accomplishes that with every project. Whether it's lovingly preserving a historic estate or infusing new construction with classic detail, Ms. Radovich is committed to the finest aesthetics for both residential and commercial clients. Raised bi-coastally, Kim spent her formative years living in Los Angeles and New York until her family moved to NYC where she attended the High School of Art and Design and The Art Students League. Trained at the prestigious Parsons School of Design, her extensive background in fine arts coupled with her studies of interior design and the decorative arts informs her signature style. Her firm offers a multitude of commercial, hospitality and residential services- from space planning, consulting, custom furniture design, architectural detailing to Feng Shui and sustainable design. With projects on Long Island, New York City and across the country, she and her design team of consummate professionals also enjoy international design commissions.
Selected as one of Newsday's All-Star Designers of 2015 Kim is committed to growing her Long Island-based firm where she runs two studios and commits herself to many philanthropic organizations. As a new member of the ASID Metro President's Committee, her initiative to engage the Long Island design community and Industry Professionals has already begun. Her goal is to build membership and to encourage participation in the ASID Metro Community in which they play a large role.
Kim lives in Huntington Bay with her husband Glen Radovich (CEO of Insight Insurance Companies) and their Bichon Frise, Caesar (known in social media circles as the "Decorating Dog"). Her daughter Elizabeth Hendrickson lives in Venice, California and plays the devious Chloe Mitchell on the CBS Soap "The Young and the Restless".
Publications | Press | Appearances
Aspire Magazine
Traditional Home
Better Homes and Gardens
New York Cottages and Gardens
French Style Magazine
Newsday
Pulse Magazine
East Coast Design
House Magazine
25 A Magazine
The Best of Showhouses, Shiffer Publishing
Highpoint Suite Spots Tours 2015
Highpoint Suite Spots Tours 2014
Houzz- Panelist and Speaker for Robert Allen
Hamptons Contemporary Southampton, NY – Panelist for ASID
LX TV Open House NBC
Channel 12 News
NBC
Awards | Achievements
October 2016- Honoree 2017 - Family Service League House Tour
Best of Houzz 2016
October 2016 - President Committee ASID Metro
June 2013 - Volunteer of The Year American Heart Association
Professional Memberships | Affiliations
Oct. 2016 – present - ASID NYC Metro President's Committee
June 2012 – present - Family Service League Development Committee
June 2011 – present - Family Service League Board Member
Sept. 2010 - National IDS
June 2006 – 2010 -American Heart Association Board Member
Oct. 2006 – 2010 - Gold Standard Committee Member American Heart Association
Aug. 2004 - present - Allied Member ASID
Philanthropic Activities
Oct. 2016 - Ronald McDonald House "A Taste of Project Design" – Sponsored and designed a tablescape design for auction
Oct. 2015 - 35th Anniversary Gala Ronald McDonald House "Taste of Design" - Designed and donated a room vignette
Oct. 2014 - Design Chair for "Home is Where the Heart Is" Designer Showhouse, Glen Cove, New York to benefit the American Heart Association
Oct. 2014 - Ronald McDonald House - "Project Design Phase II" - Designed and built a meditation center for the Ronald McDonald House facility.
Nov. 2014 - Nov 2016 Chairperson – "An Evening of Enlightenment" to benefit The Ronald
McDonald House
April 2013 - Design Chair for "Home is Where the Heart Is" Designer Showhouse, Mill Neck, New York to benefit the American Heart Association
May 2013 - Traditional Home Hamptons Designer Showhouse benefitting Southampton Hospital - Designed the "Echo Lounge"
Oct. 2013 - Ronald McDonald House - "Project Design" - Designed and built a state of the art media library
Dec. 2011 - Chairperson for The Family Service League's 85th Gala
Dec. 2010 -2013 - Chairperson for The Circle of Red American Heart Association
June 2010 - Co -chair Decorator Tag Sale Family Service League
April 2007 - Mansions and Millionaires Designer Showcase, Caumsette Mansion, Centre Island NY - Designed "A Gentleman's Chamber"
April 2006 - Mansions and Millionaires Designer Showcase Mill Neck Manor to benefit The Mill Neck Manor School for the Deaf - Designed the "Formal Dining Room"
April 2005 - Mansions and Millionaires Designer Showcase at "The Lindens", Muttontown, New York to benefit the Spinal Injury Project - Designed "A Ladies Reading Retreat"
2006 - present. Allied ASID
Feb. 2006 - Feb. 2011 – Chairperson - Silent Auction for the AHA Go Red Luncheon
2004-2008 - Breast Cancer Coalition Committee