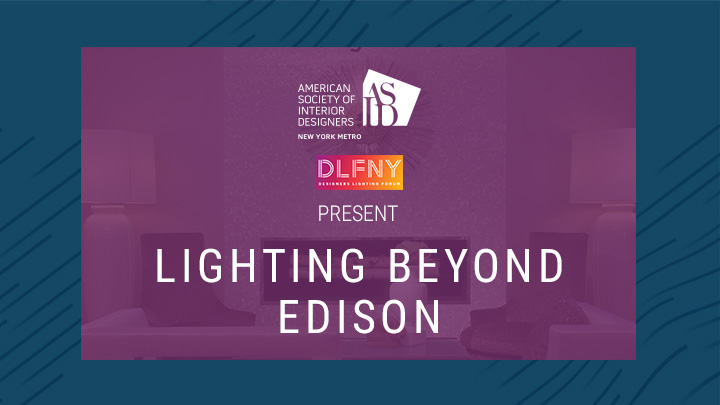 Book signing + Presentation
Description
"Progress is swift and unending in the world of home lighting," writes interior designer Charles Pavarini III in his new book Lighting Beyond Edison. Recent technology – notably LEDs – has transformed the designer's toolkit, bringing new opportunities for design, new challenges for implementation, and many questions . . . especially for interior designers.
Please join us for a lively and well illustrated conversation about today's lighting. Charles Pavarini will be joined by lighting designer Brian Smith. Together, they show how LEDs create fresh, exciting, and comfortable interiors, leading to an exploration of today's technology – including color, size, and controls. The different experiences of interior and lighting design combine to highlight opportunities, address challenges, and answer your questions.
Our top take away: practical insights for design and increased confidence in handling today's lighting.
Hosted by Ornare at the A&D Building. Food & beverage will be provided along with door prizes from DLF & Ornare, including a light fixture from Pavarini's new lighting collection as well as a signed copy of his book! Event to begin at 6pm, with the presentation beginning at 6:30pm.
Charles Pavarini III will be signing books after the presentation, which will be available for purchase. The Designers Lighting Forum and ASID NY Metro look forward to seeing you there!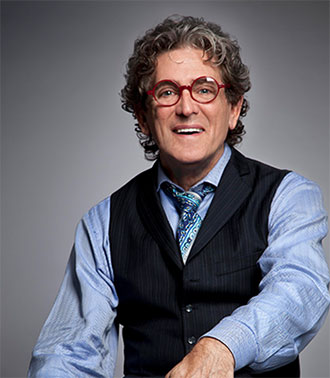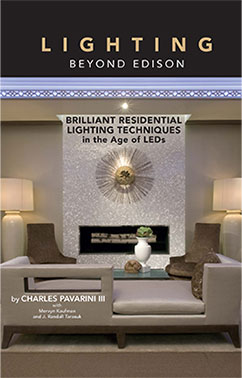 CHARLES PAVARINI III
Pavarini's decades years of experience, former career in theater, and extraordinary creativity have made him a trend-setting Interior Designer, fluent in many design styles. Recognized by the design community for both Residential and Commercial Architectural Interior Design, his work is consistently highlighted with intricate lighting design elements and brilliant technological innovation. His design sensibility typically incorporates an International Style based in Classicism and a theatrical component in less-than typical ways. Lighting is a focus within his work and he has served on the board of directors of the Designers Lighting Forum of New York for most of his career. Now available for purchase, his book Lighting Beyond Edison: Brilliant Residential Lighting Techniques in the Age of LED's was published by Schiffer Publications in 2022. His firm, Pavarini Design, Recipient of 34 Design awards including an Interior Design B.O.Y.Award, a LUMEN Award, and IFDA's Circle of Excellence Award, confirms his influence and leadership within the Interior Design Profession.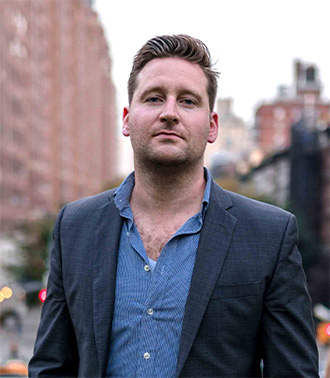 BRIAN SMITH
With a passion to innovate, Brian brings energy, excitement, and spirit to the experiences he creates. Sculpting spaces with light is a trade he enjoys from conceptual ideas to the details of the built environment. Brian's background in architecture and construction give him the tools needed to marry the experience of light with the spaces he creates. As Director of lighting of ICRAVE and throughout his extensive career, Brian has built and grown an award winning body of work that includes large scale restaurants, night club atmospheres, and experiential spaces throughout the world. Notable projects include Le District Food Market in Lower Manhattan, LAVO/Marquee in Marina Bay Sands, Singapore, Katsuya, and Casa Dani Restaurants, NYC, and Komodo in Miami, FL. Through lighting, Brian continues to engage the built environment while transforming experiences with care, precision, and artistry. Brian also resides as Past President of the Designers Lighting Forum (DLFNY) promoting the local lighting design and lighting education community.
RSVP FOR THIS EVENT TODAY!
ATTENDEES LIMITED TO 100