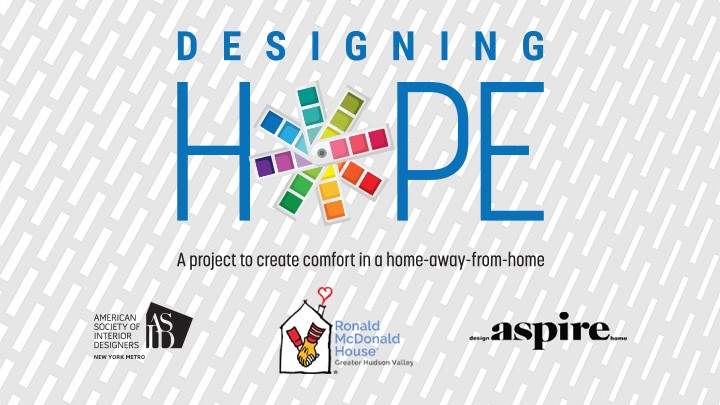 Designing Hope: Gala & Fundraiser
Description
Designing Hope: A Project to Create Comfort in a Home Away from Home
ASID NY Metro is thrilled to announce we have partnered with the Ronald McDonald House of the Greater Hudson Valley (RMHGHV) and Aspire Magazine to bring RMHGHV families Designing Hope: A Project to Create Comfort In a Home Away from Home. With the help of various vendors and sponsors, Designing Hope will offer a complete redesign of the RMHGHW house in Valhalla, NY to ensure the safety and comfort of families dealing with the distress of having a child undergo medical treatment at nearby hospitals.
The culmination of Designing Hope will be celebrated with a Designer Showcase Gala and Open House on September 22nd 6:00 – 8:00 PM. Follow #DesigningHopeShowhouse and @ASIDNYMetro for updates.
Honorary Design Chair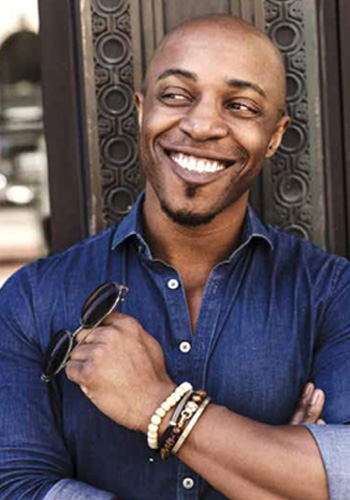 Corey Damen Jenkins
Corey Damen Jenkins & Associates
Showhouse Organizers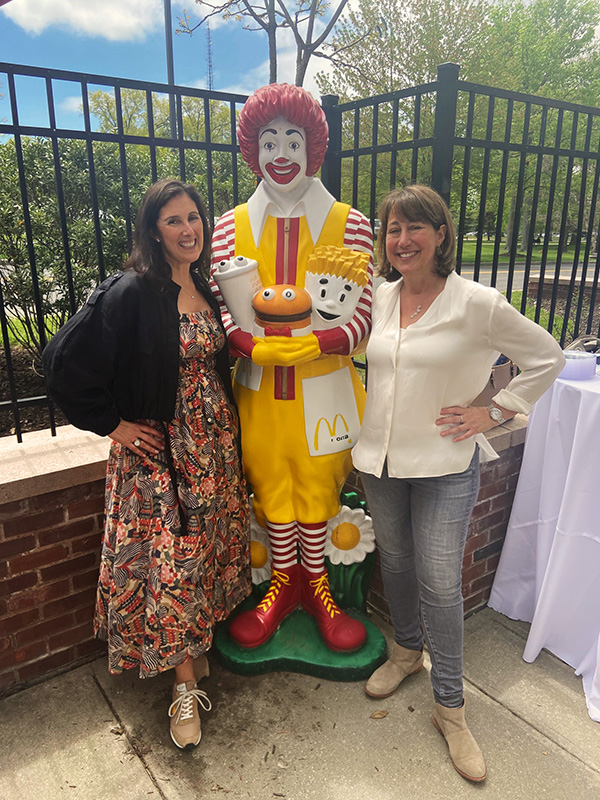 Katharine Posillico McGowan
ASID NY Metro President
Elissa Grayer
ASID NY Metro President-Elect
Interior Designers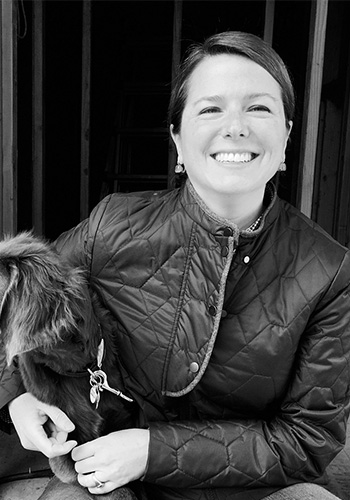 Alexis Hughes
Alexis Hughes & Co
Designing Room 126
AT ALEXIS HUGHES & CO We strive to deliver an artful balance of aesthetics and comfort on behalf of every client we serve. And it is our depth of experience with the entire design, construction and finishing of a home that enables us to curate incomparable environments. Through our experience assisting clients with the restoration of turn of the century homes and ground up construction, we serve discerning individuals with a passion for authenticity and attention to detail that often ends up unattended to or unaddressed. Whether a complete restoration of a 100-year-old country estate, new construction or the remodeling of an apartment in town, we assist and advise each client throughout every detail and phase of a project. From the major construction decisions to the intricate details of selecting cabinet hardware… from the critical specification of building materials, to the finishing touches that define the unique personality of your home… we are there to serve you. It is our distinctive and comprehensive approach to the creation of your living spaces that ensures everything flows, functions and feels exactly the way it should when the work has been completed, and the last coat of paint is dry.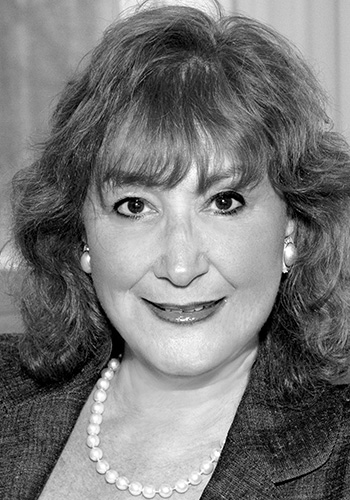 Barbara Bell
Barbara Bell Interiors
Designing Second Floor lounge, corridor and adjoining small bedroom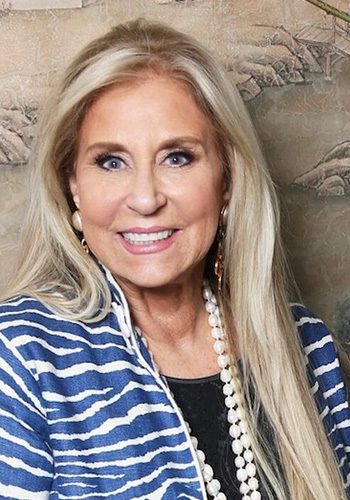 Barbara Lewis
Lewis Design Group
Designing 2nd Floor Guest Room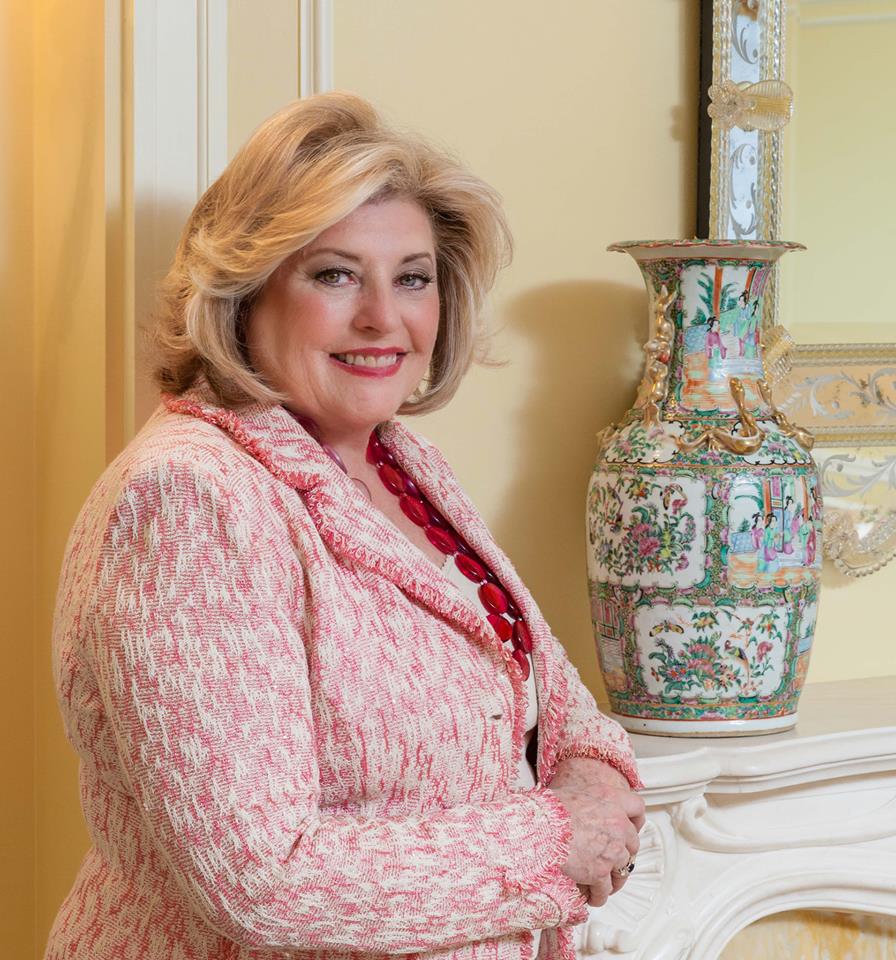 Barbara Ostrom
Barbara Ostrom Associates
Designing 2nd Floor Guest Room
Barbara Ostrom Associates is an award winning, full service Interior Design firm with offices located in New York, New Jersey and The Hamptons. Our firm is nationally recognized for both residential and commercial design. Barbara Ostrom, President and CEO, is well known for creating timeless, elegant and sophisticated interiors that have a touch of the unexpected. Using beautiful colors and interesting objects that reflect the personal taste of the client, every project is uniquely different and special. Regarded as an expert in the design of classical mouldings and architectural woodwork, Barbara has transformed many homes from ordinary to extraordinary, placing an emphasis on customization and attention to detail. Barbara's work has been featured in over fifty books, many national and international magazines. Barbara recently released her first book, "Curtain Up, Thirty Years of Spectacular Showhouse Rooms". The book is a composition of her work spanning over thirty years, emphasizing an eclectic assortment of styles reflecting each decade of her classic and exquisite designs. Known for her breathtaking showhouse rooms, the late, great Mario Buatta ("The Prince Of Chintz"), graciously gave her the title, "The Queen Of The Showhouse". Well known and respected in her field, Barbara has appeared on many TV shows such as, Good Morning America, Martha Stewart, Antiques Roadshow with the Keno Brothers, The Real Housewives of New York City and has served as judge for HGTV interior design contests. Her clientele includes a long list of some very famous and influential people such as; The late President Richard Nixon, New Jersey Senator Gerald Cardinale, New Jersey Governor James Florio, Model, TV Host and Business Mogul Kimora Lee, Music Mogul and Founder of Def Jam Records, Russell Simmons, Ex NFL Player and TV Host, Michael Strahan and Musician and Producer, keyboardist and founding member of the band Duran Duran, Nick Rhodes. Barbara Ostrom's clients are always enthusiastic in their endorsement of working with her. They marvel how much of their personality and own style emerged during the collaboration. The result is a warm inviting, comfortable home, that is their favorite place to be…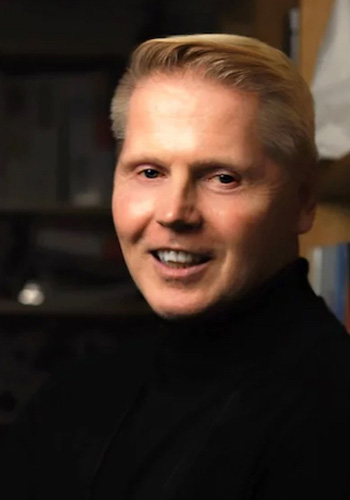 Bjorn Bjornsson
Bjorn Bjornsson Interior Design
Designing 2nd Floor Guest Room
Bjorn Bjornsson is an accomplished interior designer in New York City who was born and raised in Iceland and educated in Denmark. After working on projects in Japan, Saudi Araba and other parts of the globe, Bjorn realized he needed to be in the private sector. He knew this would help expand his vision to work on a wide range of design styles and guide clients to create their spaces while reflecting their own individual personalities. He moved to NYC to start his own Design Firm where his work has featured in many international and national publications including Florida Design, New York Times Magazine, Garden Magazine, Architecture of Denmark, European House, Icelandic House Beautiful.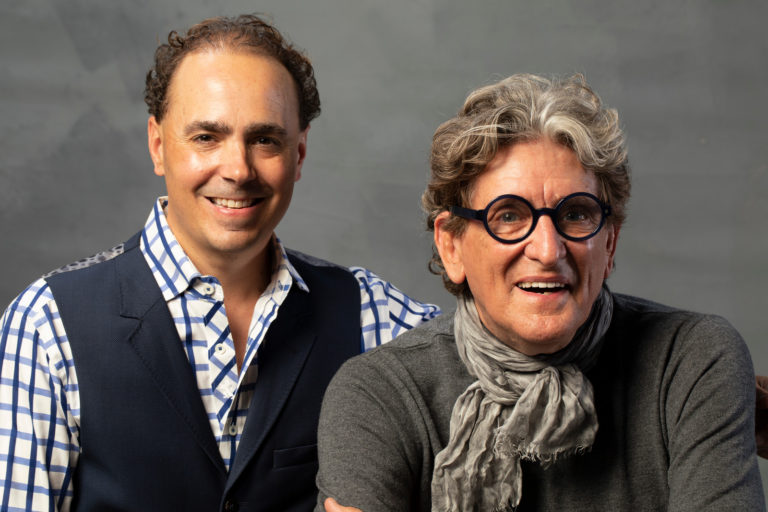 Charles Pavarini III & Randall Tarasuk
Pavarini Design
Designing 2nd Floor Guest Room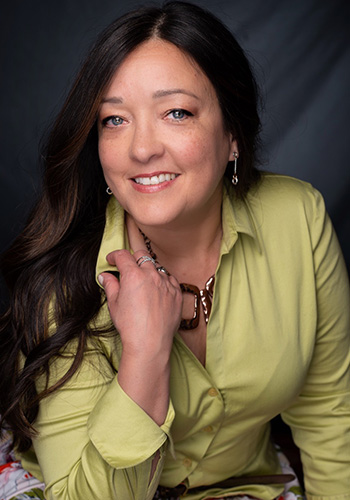 Christine Ortiz
Oh! Designs Interiors
Designing First Floor Corridor
With her wonderful eye for color and value variations, Christine creates interiors that are dynamic and lively. Her selections for fabrics, furnishings, and materials are nuanced and layered. Her design aesthetic reflects her ability to convey a timelessness to all her projects. Christine believes that outstanding design must originate from the individual characteristics of each project. Influenced by the clients' life and individual way of living, as well as their specific desires, she designs original interiors, which reflect who each client is and what is genuine for them. Christine earned her degree from the prestigious New York School of Interior Design, where she was Awarded the Bronze Medal Award for Merit in Design. Oh! Designs Interiors, Inc. creates vibrant spaces for residential, professional, and commercial interiors in the Hudson Valley, NY, CT, & the Hamptons.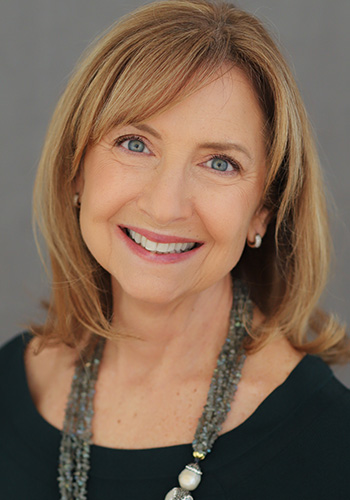 Diane Durocher
Diane Durocher Interiors
Designing Guest Suite 214
Diane Durocher Interiors, an award winning interior design firm, creates timeless interiors that encompass a wide spectrum of design aesthetics. Guided by the keen eye of designer and owner Diane Durocher, DDI has been designing inspired homes for clients since 1995. Using the guiding principle that our surroundings enhance our lives, Diane strives to create spaces that reflect a client's individuality and unique lifestyle. Although primarily a residential interior design firm, DDI has designed commercial, healthcare and hospitality projects throughout New Jersey. Diane's years of experience working with contractors and architects, has taught her that trust, confidence and teamwork are the foundation for a successful design project. Whether designing a single room or a large estate, each project receives exceptional attention to detail. Home is where our family and friends gather, where we are inspired and memories are made. A well-designed home is an investment in the quality of our lives.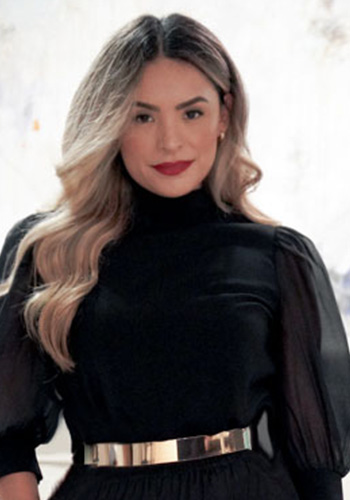 Isabel Byrnes
Byrnes Design Studio
Designing Guest Room 215
Isabel Byrnes is the principal designer at Byrnes Design Studio NY. She earned her interior design degree at The Fashion Institute of Technology where she graduated cum laude. After finishing her studies, she went on to work for an interior design firm in New York City where she worked on a variety of projects ranging from residential, hospitality and design installations such as the Holiday House NYC, Holiday House Hampton, and NY Now. Today, her boutique design studio focuses on creating functional and beautiful spaces for her clients in New York City, The Hamptons and Florida.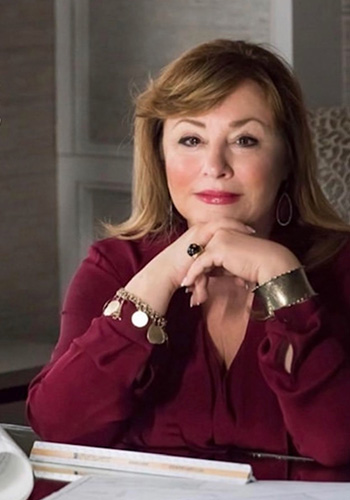 Kim Radovich
Kim Radovich Interiors
Designing Conference Room
Interior designer Kim Radovich has a mission – restoring integrity to design – and her firm, Kim Radovich Interiors, accomplishes that with every project. Whether lovingly preserving a historic estate or infusing new construction with classic detail, Kim is committed to delivering the utmost quality and design for both residential and commercial clients. Trained at the prestigious Parsons School of Design, her extensive background in the fine arts informs her signature style. Her design firm, located on the North Shore of Long Island, offers a multitude of services, including space planning, consulting, custom furniture design and architectural detailing. Kim and her team have completed design projects across the country as well as internationally, with the bulk of design commissions spanning the New York metro area, from New York City to the Hamptons. Her work has been featured on NBC's LX-TV Open House, Architectural Digest, Traditional Home, Better Homes and Gardens and many other regional and national publications. Two of her projects were showcased in Showhouses 1: A Decorators' Tour (Schiffer Publishing). An involved member of the design community, Kim is a past President of the New York Metro chapter of the American Society of Interior Designers (ASID), as well as a Member of the Interior Design Society (IDS). Kim is honored to contribute to a variety of charitable organizations and has offered her design expertise to showhouses benefitting The Ronald McDonald House, Pink Aid, Family Service League, Mill Neck Manor school for the Deaf, The American Heart Association and Holiday House. In 2019, Kim debuted Design Retreat, an intimate two-day workshop exploring all aspects of the interior design business at her home Harbor Hill in Huntington Bay New York. Kim along with an expert roster of industry professionals addressed the greatest challenges interior designers face today; from marketing, public relations and team management to health and wellness. Design Retreat is Kim's way of sharing what she wished she had learned earlier in her career, and she hopes to extend the invitation to non-designers Design Retreat – How to Curate Your Best Life" scheduled to take place in 2022. PHILANTHROPY Kim is honored to contribute to a variety of charitable venues, and has offered her design expertise to show houses and projects benefiting organizations such as The Ronald McDonald House of LI, Pink Aid, The American Heart Association, Family Service League, Southampton Hospital, The Mill Neck Manor School for the Deaf and The Spinal Cord Injury Project. A past board of The Family Service League, Kim was honored at the FSL House Tour in May 2017. Kim was also a chosen designer in the Hampton Designer Showhouse in 2014, 2016 and again in 2018, presented by Traditional Home and benefitting Southampton Hospital, and was a participant and Design Chair of Holiday House NYC, 2017, benefitting the Breast Cancer Research Foundation. A past board member of the American Heart Association of Long Island, Kim continues to support the mission to end heart disease.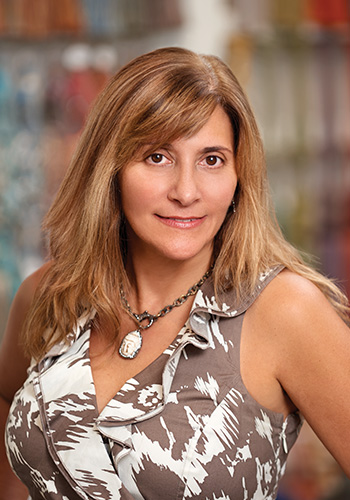 Lori Miller
LGC Interior Design
Designing Laundry Room 1st a
Living proof that boundless energy can rock virtually any arena, Lori Miller has spent over two decades creating livable spaces defined only by the people who inhabit them. A lifelong interest in Psychology compelled Miller to pursue a Master's in Mental Health Counseling, followed by extensive professional work in the field. She was one of the first HIV Counselors in New York, served as Director of the Crime Victims Program for the Queens District Attorney, and ran the Psychiatric Units at Rikers Island Correctional Center – all before embarking on a career that would unite her passions for personal well-being and functional design with the inception of LGC Interiors in 2000. Over two decades later, LGC Interiors has honed a reputation for creating livable spaces that fuse old-world charm with modern luxury. Lori's vibrant personality and holistic approach to interior design have led to her being featured on numerous radio shows, multiple news and print outlets, and as a speaker at national trade shows and conferences. She has also been named one of Long Island's Top Ten Designers. Along with Ted Santos, Lori hosts ""The Creative Alchemist,"" a popular podcast geared toward helping small businesses thrive.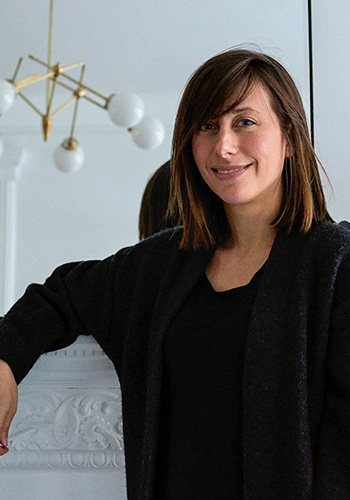 Melissa Anderson
OAD Interiors
Designing Guest Room 127
OAD Interiors is a full service Interior Design Studio based out of Brooklyn, NY. OAD creates artfully designed spaces using a holistic approach to tell a cohesive story that reflects the surrounding environment and the values of its inhabitants. Thoughtfully eliminating the unnecessary to provide functional, clean, impactful spaces which allow for fine details to be noticed and for bold unexpected moments to shine. We strive to bring nature in wherever possible to improve wellbeing, to inspire and build connection. We work collaboratively with our clients and are a part of every stage of the design process. From start to finish, from big to small, we work to see our projects through to a successful completion. OAD values its creative partnerships and aims to celebrate local makers and their craft in every project. We believe in the power of design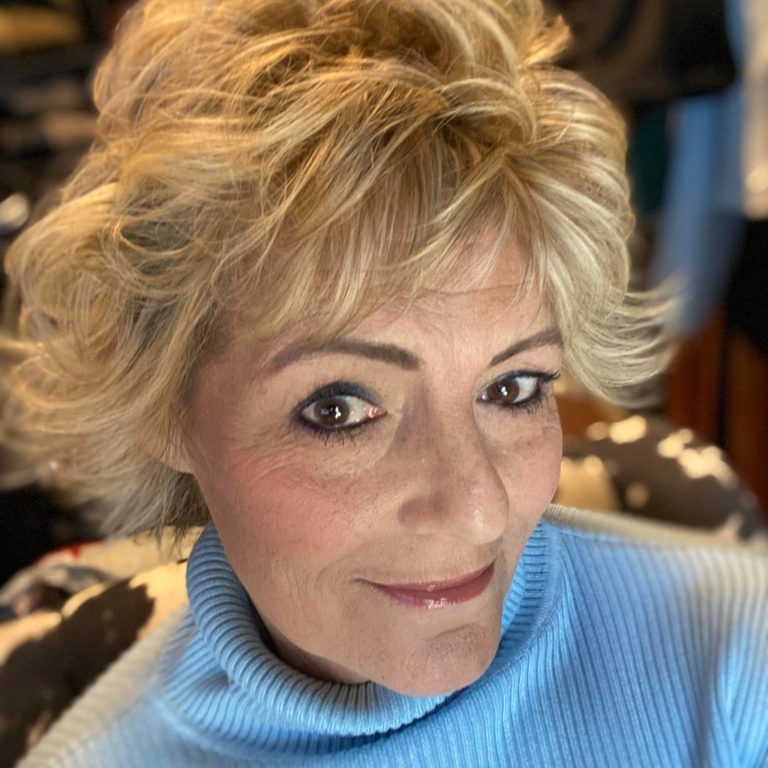 Monica Stoller
Poppy Lane Interiors
I'm a lifelong Buckeye who came to the big city in 1996 after 8 years at a large Commercial Furniture Dealership in Columbus, Ohio as Marketing and New Business Development Manager, I came to Long Island to work for another great furniture dealership, BFI. At BFI I taught myself AutoCad and began designing commercial spaces. I was then recruited by the folks at Wieland Furniture and that started a very long career with that great company as Territory Manager in New York and New Jersey. I chose to specialize in Healthcare Spaces and designed and furnished spaces in nearly every hospital and healthcare facility in the Tri State area. I love all Design, Furniture, Fabrics and Architectural Materials and anyone that has any dealings with me knows I'm extremely passionate about all of those things (probably overly so….) but it works for me! In 2019 I reevaluated what I really wanted to do, like many of us, and chose to leave my positions and open my own Interiors Consulting Firm, Poppy Lane Interiors. I wanted to share my knowledge and experience with clients and other design professionals I had met over the years. I love networking and meeting new people in my field. If I believe in you I will be your greatest advocate! I also chose to keep representing three manufacturers that I feel meld perfectly together in the commercial arena: ASAP Commercial Flooring, H Contract/Hooker Resimercial Furniture and Artline Group. These 3 manufacturers give me the ability to bring a very unique package to my clients, which include A&D Firms, Contractors, Furniture and Flooring Dealers and Installers. On a personal note, I am married to my hubby Ernie Murphy, who is literally the smartest person I have ever met. He is an Electrical Engineer that invents and tests Hybrid Circuits for a Government Contractor here on Long Island (do NOT ask me what that means!)
I have one Daughter, Jessica, that is the Art Chair at H. Frank Carey High School and she has given me 2 beautiful granddaughters that are the love of my life. (Don't try to get me to meet on Mondays, that is MeeMaw Monday) My fabulous Son In Law, Chris, is the Manager of Sherwin Williams in Huntington Station – go there and tell him you know me, he will treat you like family.
I absolutely LOVE what I do and I love getting to know my clients and working with people on a long term basis. I am obsessed with Design and the ability to make spaces feel welcome. I put 100% of myself into every space and watching people smile when they enter a space I've designed and furnished.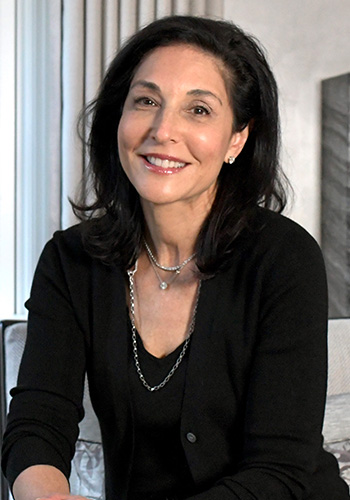 Rachel Laxer
Racher Laxer Interiors
Designing Bedroom
Relaxed elegance defines the bespoke interior designs that Rachel Laxer Interiors creates for their private clients. Working with Rachel and her team ensures that your project is tailored to work for your lifestyle and personal aesthetic. The studio works to all project sizes and budgets. From room updates to renovations and full ground up construction. Whatever your design need RLI will tailor its service to suit the client. Rachel's interest in art and post-war functional art defines the look of her interior design style. Having completed projects throughout Europe, the UK and across the US, Rachel and her team bring a global sense of design to your home. Rachel Laxer Interiors is based in London and New York. The studio focuses on high-end luxury residential homes, hospitality and corporate spaces; and we deliver bespoke and exclusive interiors to our clients. We work on projects across the UK, US and Europe and have the ability to work globally with a distributed workforce. Our service covers full and partial interior design, furniture design, vintage and antique collectible design sourcing, art curation, a styling service and we work from concept through completion of the project.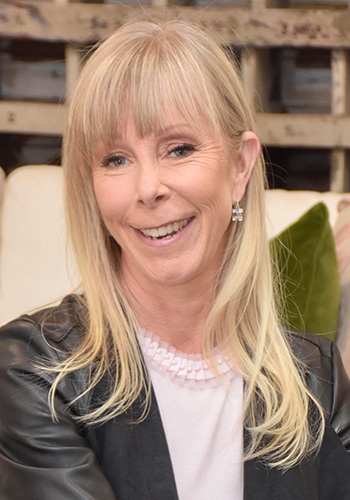 Suzanne Goldberg
SBG Designs
Designing Guest Room 209
Suzanne Goldberg is president and owner of SBG Design, Inc., an interior design firm located in the prestigious JAB Anstoetz Building in Manhattan. She has designed homes and offices in and around New York City, Westchester County, New Jersey and Connecticut, as well as in Pennsylvania, Florida, and, South Carolina. Her goal in design is to interpret not only the clients' needs but to implement them into the actual design without compromising the space. Her discerning attention to detail is reflected in both the aesthetic and functional use of space and design. Included on her staff is an AutoCAD designer to provide clients with accurate drawings to help clients visualize their space before and as it unfolds and also a project manager to coordinate every detail of the project so that the process is as easy as possible for everyone. Suzanne's work has been cited in The New York Observer (Home), House Beautiful Kitchens & Baths, and Westchester HOME Magazine. She has been awarded two Best of Houzz Awards and nominated for a Westchester HOME Magazine Design Award. Suzanne has also participated in a the Coe Hall Arboretum Designer Show House and her work included office spaces at White & Case, Simpson, Thatcher & Barlett, and Proskauer Rose LLP. Raised in Scarsdale, New York, Suzanne holds a BA from George Washington University and an MA from New York University. She is also the owner of Many Happy Returns, a successful fabric return business she created. She lives in Rye Brook with her teenage daughter.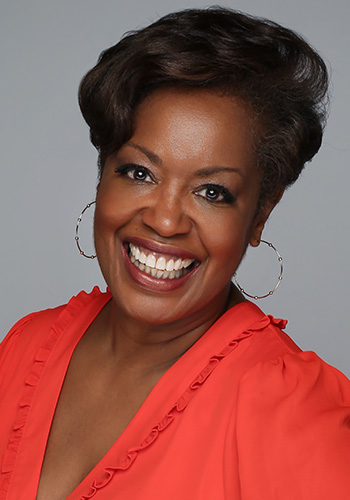 Tammy Bolden
Bold Interior Designs
Designing Guest Room 128
Tammy Bolden is an award-winning interior designer who believes that everyone deserves to live and work in a space that reflects their needs. Her design philosophy: lifestyle is the inspiration and foundation for successful design. Her business philosophy: to make interior design accessible to anyone. Tammy strives to help her clients appreciate the beauty around them and to make a statement in their environment. After years in marketing, public relations and sales including a tenure with a large furniture manufacturer, Tammy decided to parlay her passion and experience into a career in interior design. She graduated from Kean University with a BFA in Interior Design with Magna Cum Laude Honors. She also holds a BS in Marketing from Kean University. Tammy launched Bold Interior Designs, LLC in 2010 after working for a seasoned NYC area interior designer who quickly noted her abilities in working with color, pattern and texture and a NJ designer with a large affluent clientele. Her timeless designs are influenced by her love of art, history, and culture. She combines traditional and contemporary elements that result in an eclectic style based on classic themes that reflect her clients' individuality and lifestyle. She has been featured in AD Pro, Designer's Today, KBB Magazine, Apartment Therapy, Design Sponge, and others. Tammy serves on the Board of Directors for the NJ Chapter of the American Society of Interior Designer (ASID) as the Professional Development Director and an Associate member of the National Kitchen and Bath Association (NKBA). She is a volunteer with Court Appointed Special Advocates of Essex County (CASA). She received the Female Entrepreneur of the Year in 2011 from the Vashti School of Future Leaders where she served as a Member of the Board of Directors. She is also a charter member of the Essex Hudson Chapter of Jack and Jill of America, Inc. where she is now an active Associate member.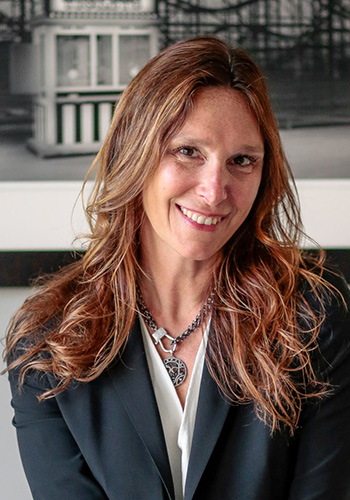 Tobi Schmidt
Tobi Schmidt Designs
Designing Suite 210
As the daughter of a designer, mixing beauty and function is in Tobi Schmidt's DNA. After 20 years in the fashion industry, Tobi developed a personal perspective on beauty and aesthetics that is reflected in her home designs. The move to interiors happened organically after founding a location scouting business where Schmidt helped discover spaces that completed a vision for art directors, creative directors as well as television & film directors. Today Tobi's focus is exclusively on home design – from individual consultations, to overhauling commercial spaces and spearheading large residential projects, Schmidt considers herself lucky to create environments that bring joy to people's everyday lives. Tobi draws inspiration from travel, places, people, pop culture and the classics, but mostly she is inspired by the clients themselves. A relentless pursuit to complete their personal vision is the driving force behind Tobi Schmidt Designs. This is why every project is one-of-a-kind.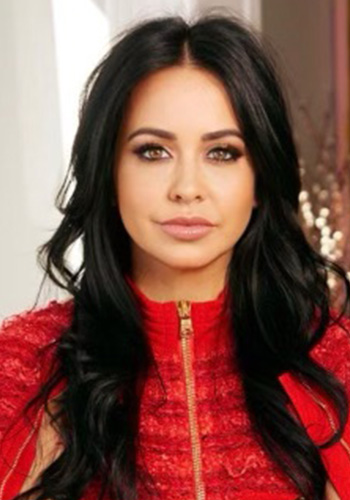 Vanessa Deleon
Vanessa Deleon Associates
Designing Guest Room 211
Vanessa Deleon a New York - based interior designer, product designer, blogger, brand ambassador, and lifestyle expert. Vanessa's innovative sensibility combined with a keen eye for detail helps her clients' inspirations and ideas come to life. Vanessa's designs attract and inspire a long A-list clientele globally. Vanessa has been featured in several coffee table books and numerous publications. Her biggest accolades include: Terry Crews Saves Christmas, American Dream Builders, Restaurant Impossible, HGTV's Generation Renovation, Designer Challenge, Bang for your Buck, Design Star, DIY's Rev Run's Renovation, Ice Loves Coco, and Bravo's Million Dollar Listing. She has made numerous guest appearances on The Better Show, NBC's Today Show, and the contributing designer for Open House NYC, PIX 11 ""Vanessa to the Rescue"" and was a host designer for Youtube's Channel Spaces TV Show ""Your Place is a Deal Breaker"". The IFDA and legendary Jaime Drake named Vanessa the Rising Star of Interior Design. She is the recipient of the Latina Trail Blazer Award, Illustrious Awards, and Gold Coast Leadership Award. Vanessa has been named Editor at Large at ASID.