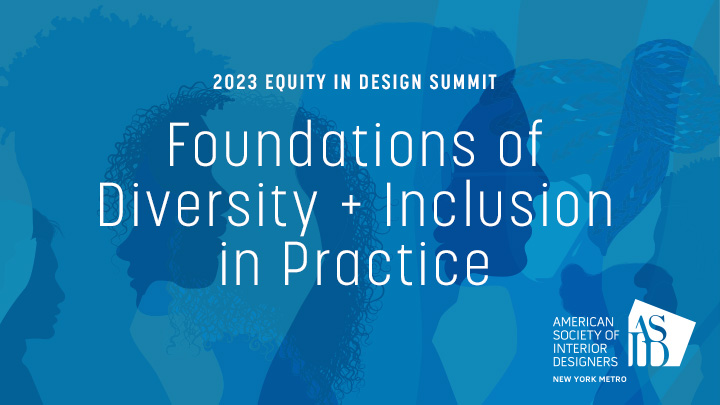 Description
Join us for the inaugural ASID NY Metro Equity in Design Summit! Don't miss the opportunity to hear from visionaries Khoi Vo, Jennier Graham, Everick Brown, Patti Carpenter, Corey Damen Jenkins and more! Learn about the solutions our industry is developing and how you can make a difference.
Educate. Empower. Elevate.
Ticket pricing:
ASID Members: $40.00
Non-Members: $55.00
ASID Student Members: $10.00
Non-Member Students: $20.00
Ticket price includes light breakfast, lunch, and cocktail reception.
LIMITED TO MAXIMUM OF 135 ATTENDEES

KHOI VO – CEO of American Society of Interior Designers
Khoi Vo brings more than 20 years of experience across the worlds of interior design, architecture, and education. Most recently a leader at the renowned Savannah College of Art and Design (SCAD). Vo has touched the design world for nearly two decades as both a designer and an educator. In 2002, he founded Studio Four Los Angeles, where he worked as the design director and designed and sold architectural products. He later founded Khoi Vo Design and operated as the studio's design director for 12 years and oversaw all phases of the firm's projects. Vo began his career at California State University as an assistant professor for the interior design program. He later became a professor at SCAD's department of interior design and later served as Chair. After a stint at the University of North Carolina at Greensboro, Vo returned to SCAD to head its former Hong Kong campus and then served as the institution's vice president for industry relations.
Vo is a distinguished member of various industry organizations. He currently sits on the Board of Directors for the Interior Design Educator Council Foundation and was previously an ASID board member from 2017-2019. He has also served as Site Visitor and Co-Chair for the Council for Interior Design Accreditation (CIDA), and as a member of the International Interior Design Association (IIDA) and Interior Design Educators Council (IDEC) for more than a decade.
Vo has received numerous awards during his career, with highlights including the 2015 Honorable Mention for the CIDA Award for Excellence in Teaching, the 2017-18 DesignIntelligence Top 25 Most Admired Educators, and a SCAD Presidential Fellowship
Vo earned a Bachelor of Arts with a design focus in architecture from the University of Florida in Gainesville, Fl. He later received a Master of Architecture from the Southern California Institute of Architecture in Los Angeles.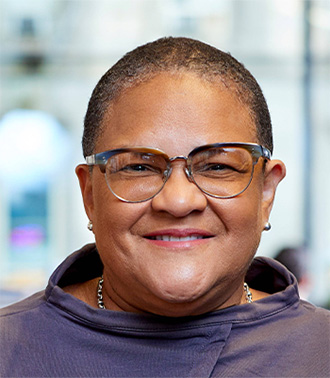 JENNIFER GRAHAM – D.F.A. (Hon.) FIIDA, LEED AP, Managing Principal at Perkins&Will
Jennifer Graham has delivered multiple award-winning, high-profile projects for over 30 years. Her success comes from her unique approach to project management that builds mentorship into the process. She creates and upholds a supportive, positive, and empathetic work environment for her teams. Jennifer is also a respected voice within Perkins&Will's New York studio. She leads the studio's Social Responsibility Initiative (SRI) group and is a bold champion for DEI and sustainability, Jennifer brings these issues to the forefront in her client work and community service. In 2009, she founded LMNOP NYC, Inc., an organization that offered networking and affordable continuing education credits to designers. Following LMNOP's acquisition by IIDA NY in 2020, she serves as IIDA NY's Vice President of Action and Catalyst Chair since 2021. In 2021 she was recognized by Architizer's 100 Women to Watch in Architecture and received the honor of FIIDA. In May 2022 received the prestigious IIDANY Leadership Award of Excellence and an honorary doctorate from the New York School of Interior Design (NYSID) her alma mater.
Native to Barbados, the influence of Jennifer's beloved family and the values they shared are evident in everything she does; from ultimately fulfilling her father's own dream of working in architecture and following his dedication to serve; to epitomizing the resolve and relentless pursuit of knowledge passed on through her grandmother. Her character and record demonstrate her advocacy and commitment to both the design and global communities.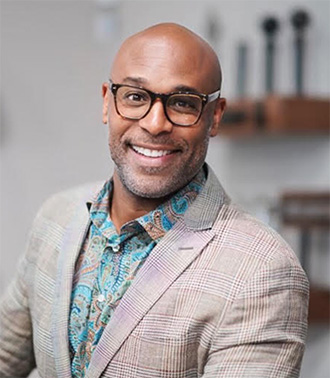 EVERICK BROWN – Everick Brown Design, BADG
Everick Brown is an interior designer with clients throughout the United States. Based in New York, he launched Everick Brown Design in 2009 to dedicate 100% of his time to creating modern, elegant homes for a discerning clientele.
Prior to Everick Brown Design, he founded ebhome, an upscale home furnishings and design studio in 2000. Located in Mt. Kisco, NY and South Norwalk, CT, his home furnishings store and design studios are a compilation of his life experience as a fashion merchant and connoisseur of fine home furnishings. For over 15 years, Everick traveled to Europe, Asia, Australia and New Zealand as a senior retail executive, providing merchandising and design expertise for Duty Free Stores, Coach Leatherwear and J. Crew, to name a few.
Everick offers an intriguing mix of fashion, design and style. His interiors are self described as, "modern classic with a global perspective". He has been featured in Architectural Digest, House Beautiful, and Westchester Magazine, to name a few. Everick has also been featured on television and recently was highlighted on NBC Open House.
Everick is married, has two children and is a graduate of Dartmouth College.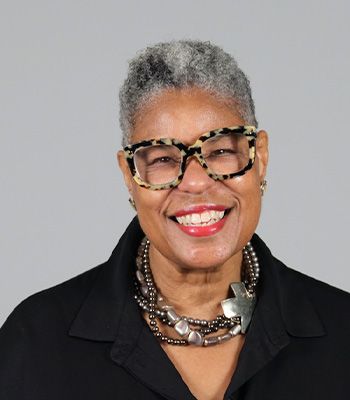 PATTI CARPENTER - Chair, HPMKT Diversity Advocacy Alliance, Global Trend Ambassador
Patti is Principal of carpenter + company and an award- winning Designer in globally sourced home décor, accessories, fragrance and gifts, with experience in product design and development, merchandising and color + trend forecasting. As a Micro-Enterprise specialist with U.S. presidential recognition for domestic and international expertise in artisan development, small producer and entrepreneurial training and economic development she has designed and sourced Private Label collections for Bloomingdales, Neiman Marcus, Crate & Barrel, The Phillips Collection, ABC Carpet and Home, Donna Karan Urban Zen and Ralph Lauren. She has worked in 58 countries. Patti is an expert in Color + Trend research and forecasting and consults with Pantone. She is the Global Trend Ambassador for Maison & Objet, Paris. She is an active board member of SERRV International-one of the founding organizations of the World Fair Trade Organization (WFTO), BADG (Black Artists and Designer Guild), The High School of Fashion Industries and The Bienenstock Furniture Library, as well as the co-founder of the Kaleidoscope Project. Patti is also the recipient of the Gift For Life Industry Achievement Award for 2021 and the Withit Industry Leadership Award for 2021 for the Kaleidoscope Project, as well as the International Furniture and Design Association's (IFDA) Trailblazer Award in 2023.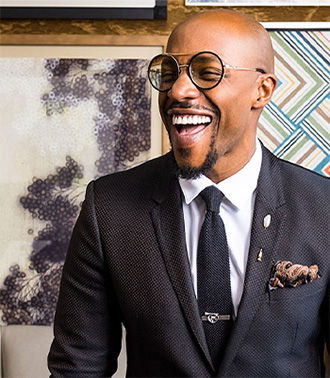 COREY DAMEN JENKINS – Principal & CEO of Corey Damen Jenkins & Associates
Corey Damen Jenkins ASSOCIA Corey Damen Jenkins & Associates is an internationally acclaimed interior design and decoration firm based in New York City. Founder, principal, and proud son of Detroit, Corey Damen Jenkins, is celebrated for mixing vivid colors with layered patterns to create inspired, iconic, and uplifting spaces, as well as designing furniture that brings the best of the classics into the present with panache and refined elegance.
Corey is an inductee of Architectural Digest's esteemed AD100, ELLE Decor's prestigious A-List, and the elite 1st Dibs 50. His bold interiors have graced the front covers of House Beautiful and Traditional Home and have received extensive features in many publications including Veranda, House & Garden, Vanity Fair, The New York Times, The Wall Street Journal, and The Detroit News. His first coffee table book, Design Remix: A New son on Traditional rooms Rizzol. was released worldwide in March 2021 and has since entered its sixth
Corey's televised and streaming broadcast appearances include winning HGTV's competition series Showhouse Showdown in 2013, appearing as a guest design expert on The Rachael Ray Show and Open House TV in 2020, and in August 2021, making his debut as a MasterClass instructor, with his highly acclaimed 12-part course Corey Damen Jenkins Teaches Interior Design.
In 2019 and 2021, Corey was invited to design the formal "Ladies Library" and Dining Room for the renowned Kips Bay Decorator Showhouses in New York and Dallas, respectively, and was a headlining designer for the 2022 inaugural FLOWER Magazine Showhouse in Atlanta where he designed what many called the "belle of the ball', the Secret Speakeasy, as well as the Wine Room and Morning Bar.
In 2022, Corey unveiled two new licensed furniture collections for Maitland-Smith and Hancock & Moore, a stunning fabric collection, "Trad Nouveau", on the Kravet Couture label, a luxury stone collection with Aria Stone, and a hand-drawn artwork series sold exclusively with Leftbank Art.
Corey has been the recipient of numerous industry honors, most recently the 2023 ARTS Award for Interior Designer of the Year, as well as the New York School of Interior Design's Larry Kravet Design Industry Leadership Award, Traditional Home's New Trad Rising Star of Design Award, Fashion Group International'S Night of Stars Award for Interior Design, and the D&D Building's Stars on The Rise Award.
Corey continues to indulge his passion for community-based work as an advocate and Board of Trustee member for the Kips Bay Boys & Girls Club. Through his firm, he has also funded a scholarship and mentorship program with the New York School of Interior Design. Corey resides with his husband in Manhattan's Upper East Side neighborhood.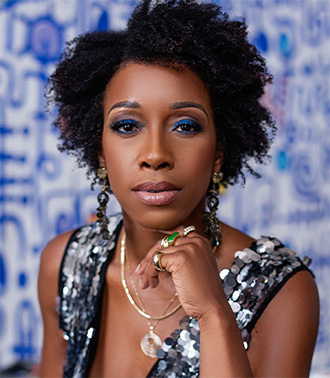 KIA WEATHERSPOON – President & Founder Determined by Design
The most decorated black interior designer of a generation. Kia Weatherspoon, NCIDQ, ASID, D.F.A (h.c) has spent the last 15 years defying every design stereotype. The most damaging—interior design is a luxury reserved for a few. Her voice, advocacy for Design Equity™, and design practice have shifted the narrative, making interior design a standard for all. Kia is challenging the lack of these standards in economically challenged communities. Her voice, presence and leadership have created ripples, prompting housing developers, agencies, and industry partners in economically challenged communities to not just take notice of her work—but to do better. She is the design voice of impact and change.
A design industry advocate and educator in business leadership, equity, and diversity. Kia is the most decorate black interior designer of her time having been recognized as ICFF Design of the Year, has an Honorary Doctorate from New York School of Interior Design, and ASID National Design for Humanity recipient, a HIP Designer for Good by Interior Design Magazine, CREW Washington, DC Raise Your Voice Awardee, a part of the Washington Business Journal's 40 under 40 Class and the International Interior Design Association Luna Textile/Anna Hernandez Visionary Award recipient, and among many others.
Kia is adamant change is possible when difficult conversations happen. She has them every day as a female leader of color, speaker, educator, and mentor who exemplifies what's possible for those who are determined by design.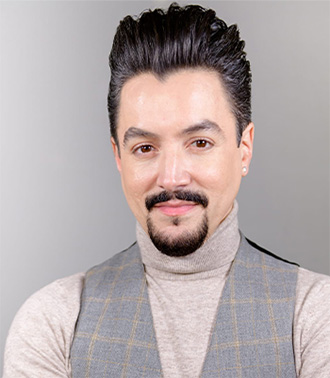 DAVID SANTIAGO – Casa Santi Interior Design, President, International Furnishings & Design NY Chapter, Past-President, IDSNY, WithIt Member, Diversity Advocacy Alliance High Point Market Authority
David Santiago is an award-winning designer and owner of Casa Santi Interior Design established in 2011. His signature trademark "Strictly Santi" brand was created to be as diverse as his repertoire of talents.
David has lighting and wallcovering collections catering to hospitality and residential markets and is also a home furnishings industry ambassador. He is a guest designer on the NBC hit television series "George To The Rescue" and design and lifestyle correspondent for "The Donna Drake Show" on CBS NY. Most recently, he joined the TiedIn Media team after designing their studio and now in Public Relations, directing and producing. He is the Artistic Director for MyFace Celebrates at MyFace.Org, dedicated to transforming the lives of children & adults with facial differences, as well as a Board Trustee. David is also the performing arts contributing editor for Metropolitan Magazine.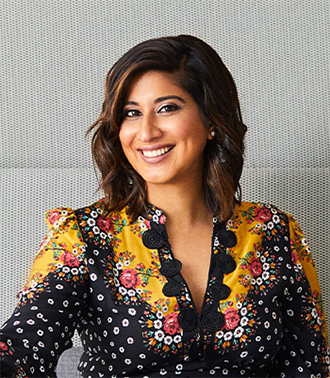 TINA RAMCHANDANI – Tina Ramchandani Creative
Tina Ramchandani developed her design expertise with several top tier, high-end residential and commercial interior design firms in Manhattan, including Vicente Wolf Associates, which led to the formation of Tina Ramchandani Creative in 2014. Ms. Ramchandani's twin passions for amazing travel experiences and gorgeous design discoveries inform her work and her spirit. Tina's work has been nationally recognized by publications including Elle Décor, The Wall Street Journal, Architectural Digest, Cottages & Gardens, Lonny, Gotham, and Cover. In 2018, Tina was named to House Beautiful's Next Wave and New York Cottages & Gardens Rising Star. Additionally, Tina has received other honors including being named A Star on The Rise by the D&D Building in New York, awarded the Innovation in Design Award by Cottages & Gardens, and most recently she was named one of the World's Up and Coming Designers by Mansion Global.
TRC is based in Manhattan, where Tina leads her growing team of talented designers. Designing warm, modern interiors that fully capture their clients' polished lifestyles, TRC's design moto and passion -- Soulful Minimalism® -- allows clients to experience life surrounded by the things that matter, so they can focus on the people that matter. Tina lives in New York City with her husband, Ajay, and spunky dog, Figaro.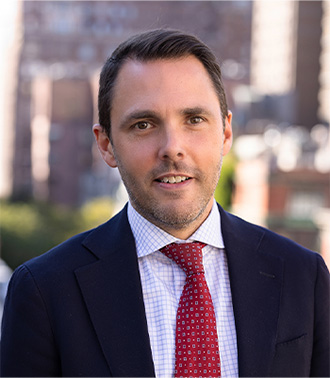 DAVID SPROULS - President, New York School of Interior Design
President David Sprouls has a long history with NYSID, serving as vice president of enrollment management and director of admissions before being appointed president in 2012. Before his tenure at NYSID, President Sprouls worked in admissions in Albright College and the Fashion Institute of Technology. He received a BA in Art History and American Studies from Rutgers College and a BFA in Restoration from the Fashion Institute of Technology.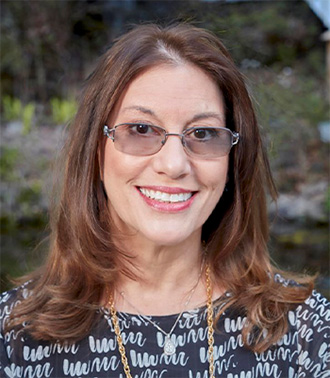 AMY LYNN SCHWARTZBARD - Founder + Executive Director of The Kaleidoscope Project, Inc.
Amy Lynn has a 30 year + tenure in the Design and Furnishings industry. Born with a paintbrush in hand and a unique creative sensibility, she found her home in design. Amy has applied her talent through many channels of the industry. A 16 year home furnishings retailer, Over the Moon + OTM, based in Hollywood Fl. She spent 25 years + residential interior designer, with some celebrity clients. She has worked for 7 years as manufacturer's rep, representing Kannoa Outdoor, Lacefield, Iconic Pineapple Art and private label bedding and bath programs. Most currently, Amy has been designing boutique hospitality and commercial projects for the last 10 years. These include Inn's, B and B's, Restaurants and common commercial spaces. Amy has walked the shoes of her customers, understands their challenges and is committed to solving their problems. Amy is a savvy business woman, advocate, coach, world traveler and a mother to a very special 3" year old daughter, Justine. The kaleidoscope project, her new non-profit organization, whose mission is to give a voice to our talented designers and artists, from our BIPOC community. TKP is the culmination of her years of experience and passion. This is the life achievement that she is most proud of. The Kaleidoscope Project has a focus on sustainability efforts and higher education opportunities for young BIPOC creatives. She cherishes her industry relationships and is committed to excellence in all that she does. Amy supports these industry organizations, NEWH, ARTs, IDS, WithIt, IHFRA, and IFDA. Amy splits her time between NYC and The Berkshires. You can find her in museums, the theater, a concert or walking the city for inspiration.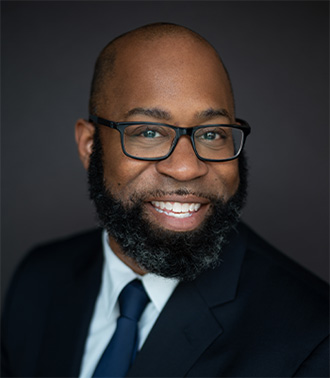 DR. JARVIS M. WATSON - Director of DEI at School of Visual Arts, NY
Dr. Jarvis M. Watson (He, Him, His) is a change agent for diversity, equity, and inclusion. For over 18 years, he has dedicated his time, expertise, and creativity toward programs and initiatives for access, awareness, and opportunity. Currently, Dr. Watson, serves as the inaugural Director of Diversity, Equity, and Inclusion at the School of Visual Arts in New York City. Dr. Watson is an engager and a community developer that strives to meet individuals and populations where they are. Through campus and community partnerships, Dr. Watson works collaboratively to develop strategic initiatives and a shared vision that helps improve the quality of life for all.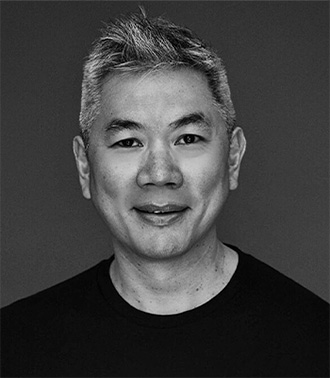 WILLIAM LI – Founder, Armature Projects, Contributing Editor, ELLE Decor and Town&Country, Emmy-nominated Co-Host, Lucky Chow on PBS, Co-Founder, The Hao Life, Former Global Brand President, Ralph Lauren Home, Founding Member, AAPIDA
William Li is an accomplished senior executive with over 25 years building luxury brands across multiple industries. Born in New York City, Li was raised in Chinatown by a single mother—an immigrant who instilled in him the importance of hard work. A combination of hustle, humor, taste and endless creativity propelled Li to the top of two fast-paced creative industries—and helped him build a global network across the worlds of retail, design, fashion, media, art and culture in the process.
During his tenure with Condé Nast Publications, he was the publisher of the most noteworthy magazine launches in recent publishing history—Men's Vogue and Condé Nast Portfolio—and was notably the first and only Publisher at Condé Nast who was both openly gay and a person of color. He continued on "to smash the bamboo ceiling" in retail when he became Global Brand President of Ralph Lauren Home.
For the latest chapter in his professional life, Li has tapped into his passion for artistic, thoughtful storytelling as a Contributing Editor for Elle Decor and Town & Country, as co-host of The Audition, a podcast about Broadway, and as the Emmy nominated co-host and co-producer of Lucky Chow, a PBS series that shines a light on Asian culture and heritage through the lens of food.
Most recently, Li founded Armature Projects, an art consultancy centered on connecting the worlds of art and design. Working with a diverse group of emerging and mid-career artists across all mediums—and with a focus on young and emerging Asian artists—Armature Projects has become a trusted resource for top architects, designers, and collectors seeking curated art programs.
In his downtime, William enjoys spending time in the Berkshires with his husband and their three dogs. He is a voracious gardener; a skilled home cook; a great collector of contemporary photography and drawing; and a connoisseur of dumplings and 90s R&B.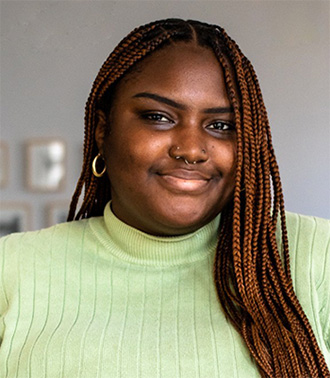 BRIANNA TOUSSAINT – Student, IIDA 2022 John J. Nelson Legacy Scholarship Winner - SVA
Brianna Toussaint is currently a third-year interior design student at the School of Visual Arts. She grew up in Miami, Florida, and spent her time volunteering at her local church and with her close-knit family. In those formative years in Miami's historical, diverse city, she began to find her passion for design. She was always a wildly imaginative kid, and with the help of her parents, she dove headfirst into fine arts and design in high school. Surrounded by like-minded individuals, she was propelled into the intricate world of design and she was hooked. Brianna strives to carve her name within the design world to inspire her peers and the generation to come. Brianna works as an intern at the architecture firm Deborah Berke Partners based in New York City, where she has begun to learn from experienced designers in the field. She loves to read, hang out with her friends, and explore the city during her free time.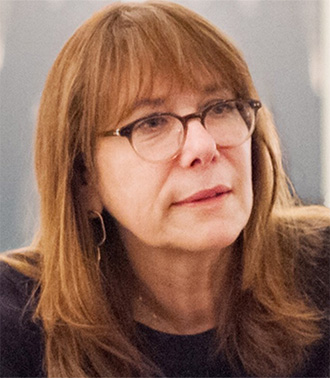 DR. ELLEN FISHER – VP for Academic Affairs & Dean - NYSID
Ellen Fisher, Ph. D., a Certified Interior Designer with graduate degrees in teaching with technology and architectural studies, is dean and VP for Academic Affairs of New York School Interior Design and has helped to lead the college through a decade of growth and increased prestige. Under her leadership, NYSID established an Archives of Interior Design, housed in the NYSID Library, to collect and preserve the history of the profession. A Fellow of both American Society of Interior Designers and the Interior Design Educators Council, Dr. Fisher was awarded a 2022 Steelcase Social Innovation Fellowship, which she used to enhance NYSID's existing Pre-College program to increase diversity in the design profession by actively reaching out to students who may be first-gen, have financial need, or are from marginalized communities. Ellen Fisher is the author of the seminal book, "HOME: Foundations of Enduring Spaces," and has been named four times by DesignIntelligence as a Most Admired Design Educator. She serves as a member of the New York State Department of Education Interior Design Board, and is president of NY11+, a non-profit organization, dedicated to promoting the value of interior design education.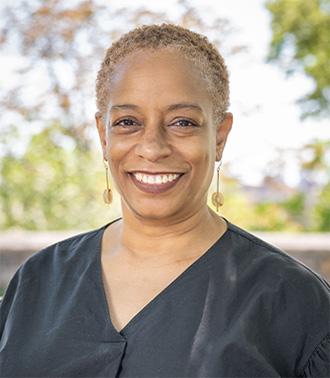 ELSIE ST. LEGER – Past President - IIDA NY + IIDA NY Equity Council
After a successful career in magazine editorial working for such publications as Rolling Stone and People, Elsie St. Léger chose to pursue a path in interior design and began working in the industry while earning her BFA at New York School of Interior Design. The native New York began her new career in the residential sector before moving to healthcare and is now a project manager in the Interiors department at NYU Langone Health. St. Léger began volunteering with the New York chapter of IIDA in 2008 and was part of the leadership of LMNOP, a professional development and networking organization that has since become an integral part of IIDA NY. She cofounded IIDA NY'S Equity Council in 2020 and has helped develop programming for the last two years. She is currently Past President of IIDY NY and co-chair of Equity Council's planning committee.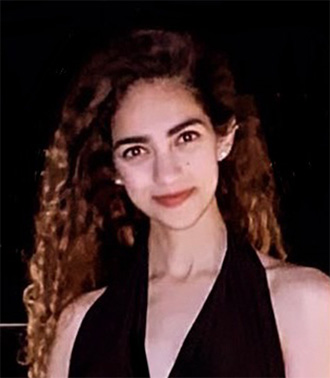 SARAH CHOUDHARY – MFA, New York School of Interior Design, Metropolis Future 100
Sarah Choudhary is an aspiring Interior Designer driven by a passion for creating spaces that tell stories and evoke emotions. She holds a bachelor's degree in architecture from Central Saint Martins and a master's degree in interior design from the New York School of Interior Design. Sarah's approach to design focuses on meticulous attention to detail and commitment to a dialogue between architecture and interiors. Her projects challenge boundaries of design and aim to improve the quality of life for occupants. With experience at firms like Yabu Pushelberg, Habitat Architects, and Znera Space, Sarah has been nurturing her vision to rewrite the language of design and aims to make a positive impact on the field of Interior Design.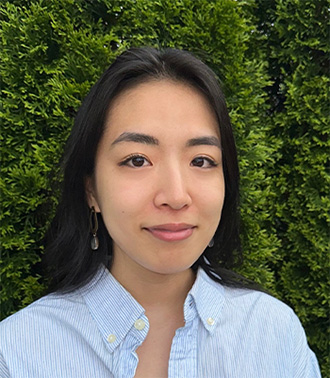 MOTOMU "LUCIA" SAKAKIBARA –
Interior Designer-Ennead Architects, Metropolis Future100, LEED Green Associate
Lucia is an Interior Designer at Ennead Architects and a recent graduate from the New York School of Interior Design. An aspiring young professional, Lucia is committed to enhancing people's wellbeing through integrated architecture and design. She is an active advocate for sustainability, ethical sourcing, and community engagement. Since joining Ennead, Lucia has been an integral member of e-Lab, the firm's in-house research/development/advocacy initiative. Through her work with e-Lab, Lucia explores issues beyond standard architectural practice– greater building performance, increased social value, better ecological outcomes, and the optimization of human potential. To find material expression to concepts and abstract ideas, Lucia utilizes extensive research on clients and relevant topics married with sensitivity she nurtured through years of traveling and practicing cello. Her mission in interior design is to provide spaces that are inspiring, inviting, creative, and remind us of the beauty of life that is sometimes hidden, but persistently present and sustaining us.
Throughout her academic years, Lucia has been the recipient of numerous industry honors, most notably The 2023 Metropolis Future100, 2022 NYCxDESIGN Award in the student category, and 2021 Interior Design Best of Year Award in the student category, as well as the Albert Hadley Scholarship from the New York School of Interior Design among other awards.

9:00 AM WELCOME BREAKFAST – Whiton Gallery
9:30 AM OPENING SESSION – Arthur King Satz Auditorium
Welcome
David Sprouls
Elissa Grayer
FOUNDATIONS:
A Personal Journey We Take Together
Khoi Vo
Equity Council: Four Pillars of the Design Industry Pledge
Elsie St. Léger
The Dues of Design
Kia Weatherspoon
11:15 AM BREAK
11:30 AM MORNING SESSION – Arthur King Satz Auditorium
Changing Perspectives & Cultivating the Creative Path
Open Door to Design
Dr. Ellen Fisher
Changing Perspectives & Cultivating the Creative Path:
Panel Discussion
Dr. Jarvis M. Watson
Brianna Toussaint
Amy Lynn Schwartzbard
David Santiago
Moderated by Shanelle Julia Rosita
From Awareness to Action: Harnessing the Power of Design for Social Change
Brianna Toussaint
1:00 PM LUNCH – Rooftop & Whiton Gallery
2:00 PM AFTERNOON SESSION – Arthur King Satz Auditorium
THE AUDACITY TO DESIGN
Breaking Barriers: The Inclusive Design Journey of The Public Museum of Animation
Sarah Choudhary
Fractured Atlas: Forging Accessible and Equitable Art Practice (Careers)
Motomu "Lucia" Sakakibara
The Audacity to Design: Panel Discussion
Everick Brown
Corey Damen Jenkins
William Li
Tina Ramchandani
(Un)Moderated by Maria Lomanto
3:30 PM BREAK
3:45 PM CLOSING SESSION – Arthur King Satz Auditorium
CHANGE & THE WAY FORWAARD
The High Point Market Diversity Advocacy Alliance: Aligned for Change at High Point Market and Beyond
Patti Carpenter
Design, equity and inclusion in 2023
Jennifer Graham
Closing
Maria Lomanto
5:00 – 6:30 PM COCKTAIL RECEPTION – NYSID 69th Street Gallery

PLATINUM
---

GOLD
---


SILVER
---



BRONZE
---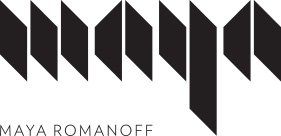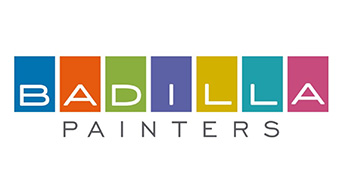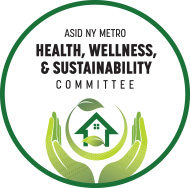 MEDIA SPONSOR
---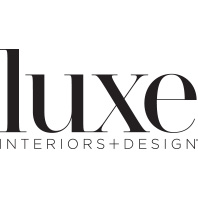 LOCATION SPONSOR
---