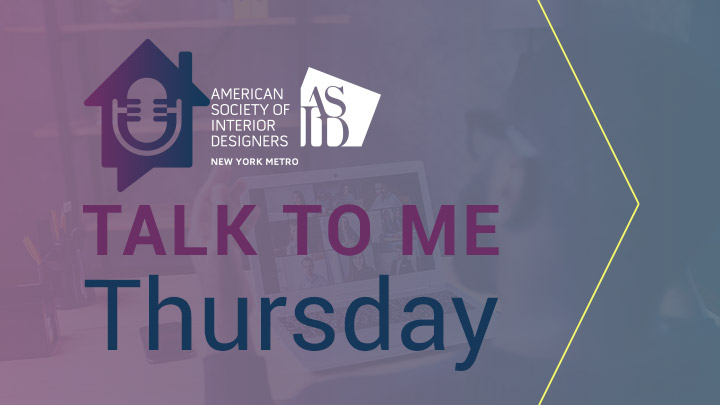 Talk to Me Thursday with ULTRAFABRICS
Description
BACK to the FUTURE
Evolving and Ever Changing Color Trends for 2021 and Beyond
A color trend can change the way we think about a color and affects the clothes we wear, the furniture we buy, and most consumer products we purchase. Color significantly impacts our emotions, how we behave and most color trends are identified by social, political orcultural influences. Let's dive into these trends and how colors have come full circle ….representing our past, allowing for a pause in our present and look forward into our future, everchanging and evolving.
About the Speaker:
Kimberle Frost has over 25 years of experience as an independent consultant offering services in textile design and styling, color consultation, and textile marketing in both the contract and residential markets. Frost is recognized for her broad range of design and technical expertise along with her strong color sensibility.
Her portfolio includes work for highly regarded companies such as Robert Allen, Duralee, Mayer Fabrics, Momentum, Arc Com and Ultrafabrics. She was also Vice President of Design at Designtex for over 6 years where she was instrumental is shaping the design direction of the company. In addition to work with major jobbers and furniture manufacturers, she continues to contribute her design expertise and color vision to many domestic and foreign mill sources.