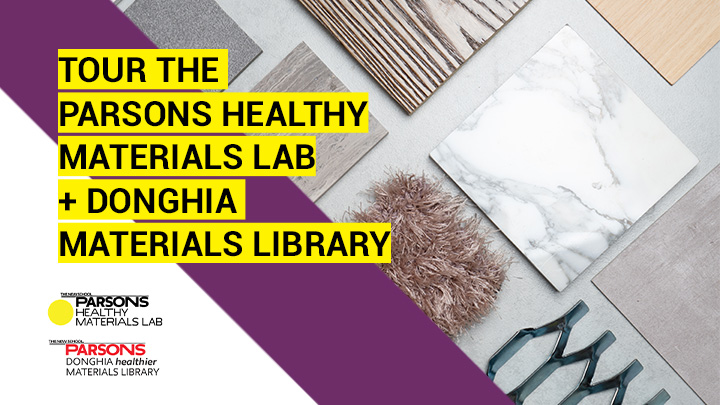 Tour the Parsons Healthy Materials Lab and Donghia Materials Library
Description
Tour the Parsons Healthy Materials Lab and Donghia Materials Library
They are committed to raising awareness about toxic chemicals in building products and to creating resources for designers and architects to make healthier places for all people to live.
The Donghia healthier Materials Library at Parsons School of Design is a resource center dedicated to helping designers make responsible materials decisions. With curated product collections and frameworks for evaluating materials, we offer guiding strategies and hands-on examples of products making positive impacts on human health, environmental justice, and social equity.
Three (1) hour time slots will be offered:
3:00 PM
4:00 PM
5:00 PM
Each tour will be capped at 10 people and will commence at the entrance of Parsons New School Building at 25 E 13th Street.
SIGN-UP FOR YOUR PREFERED TIMESLOT TODAY! THIS EVENT IS OPEN TO ASID NY METRO MEMBERS ONLY.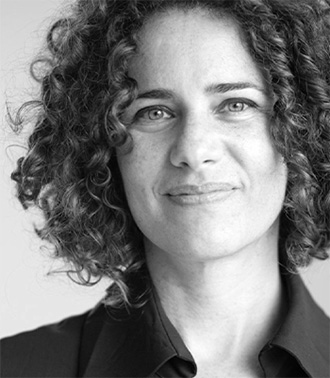 Jonsara Ruth, Co-Founder & Design Director, Healthy Materials Lab, ASID, IIDA
Jonsara Ruth is Design Director at Healthy Materials Lab, Founding Director of the MFA Interior Design Program, and Associate Professor at Parsons School of Design. Here she led AFTERTASTE, a symposium that brings new definition to the field of interiors. Central to her work is listening to and learning from diverse perspectives, and studying human experience, behavior, and health as principal motivations for design. Material curiosities drive her research. Jonsara is a designer and artist and founded Salty Labs, a collaborative design studio, to improve environmental health while creating viscerally designed spaces, events, and furniture. Previous experience includes leading design of furniture for mass production with materials and manufacturing processes that eliminate risks to human health and the environment. With Q Collection Junior she designed the world's first Greenguard Certified crib for children. Jonsara received a Masters of Architecture from Cranbrook Academy of Art and a BFA in Industrial Design from Rhode Island School of Design.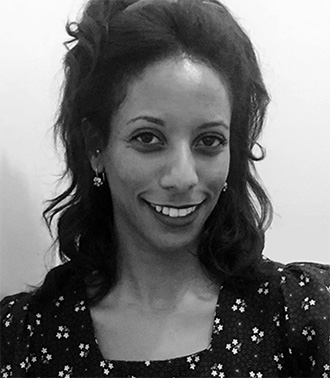 Luam Melake, Senior Researcher, Donghia healthier Materials Library
Luam Melake is an interdisciplinary artist with a background in architecture and design. Her craft-based studio work is centered on material experimentation, using furniture design and the process of weaving as a means of exploring the emotional potential of materials from the built environment. Luam received her BA in Architecture through UC Berkeley's Interdisciplinary Field Studies Department and has held diverse positions within the art and design fields. She has worked in architectural libraries, including William Stout Architectural Books, was a research assistant at the Calder Foundation and managed design gallery Demisch Danant, before specializing in materials research. Luam was a designer specialized in materials sourcing at Studio Sofield and produced creative content for Material Bank before joining the Healthy Materials Lab team as Senior Researcher.