Allied Member: Vanessa Deleon
Member Spotlight
January 2018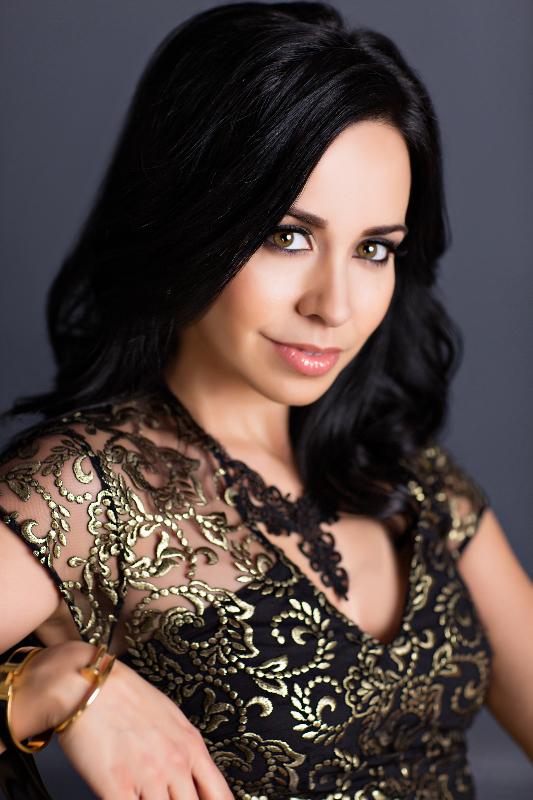 From humble beginnings in her family's furniture business Vanessa Deleon Associates draws inspiration from her Latina roots and art-deco styling that strongly influences her culture. Designer, editor, lifestyle expert and ASID NY Metro Director at Large, Vanessa Deleon has been featured in several mediums from publications to television including SOMA, Hudson Mod, 201 Magazine, New York Spaces, Interior Design, Latina magazine. Television appearances include "Generation Renovation," "Designer's Challenge," "Design Star," the Food Network's "Restaurant Impossible" and the "Ice & Coco Show." Vanessa recently was awarded "Latina Trailblazer of the Year" by N.J. Statewide Hispanic Chamber of Commerce.
Tell us what is new with Vanessa Deleon Associates!
There is so much that is new with Vanessa Deleon Associates. Too many things; instead I will fill you in on what's next with Vanessa Deleon Associates. This week I am showing off my designs at the True Manufacturing booth and Coastal Doors, happy to be representing two huge companies in the Kitchen and Bath category at the KBIS Show. Very excited!
How did you find inspiration for this new project?
For the kitchen design at True, I was inspired by a little rhythm, a touch of brass and a lot of blue. It's truly the perfect combination for the most extraordinary kitchen.
The inspiration for the Coastal booth is a spin-off of another brand I represent—Tile Bar "V-Zag," inspired by the letter "V" for Vanessa used in the design, a signature piece for me.
What character traits help you attain your success in Interior Design?
Drive, Dedication and Determination. These three character traits are what I live by.
How do you keep up with new trends, materials, practices, software?
Lots of reading, in bed that is, newspapers, trade magazines and some design blogs on the net. ASID meetings and I attend some CEU events that I find interesting.
Are there any that you would like to share?
I love the WSJ-Off-Duty Section on the weekends.
Should one ever say NO to a job?
So funny you should ask, just this week my operations manager asked why I would say NO to a job? My explanation: "if you know the request is not going to be good for the client and/or the designer (been there, done it and you know 100% it is not going to work) go with your gut." I went over the scenario with my operations manager and she understood and agreed. One of the hardest words to say for some, especially in business is the word "NO."
How has being an ASID member helped you?
Very happy to be an ASID member. The benefits of being part of such a great group of people in the design field and able to share a common interest is priceless.
What would you be, if you weren't a designer?
At this point in my life, I couldn't think of any other career—hands-down, Interior Designer.
To learn more about Vanessa DeLeon Associates visit: http://vanessadeleon.com/