Announcing the ASID NY Metro Chapter Board 2023-2024: Leading the Future of Interior Design
We are thrilled to announce the results of the 2023-2024 ASID NY Metro Chapter Board elections. The accomplished individuals selected embody our shared commitment to advancing the impact of interior design in the metropolitan New York area.
Taking the reins as President-Elect is Cintia Dixon, a seasoned design professional with an exceptional vision for the future of interior design. Cintia's experience and strategic insight make her a valuable asset for our chapter, and we look forward to her leadership.
Assuming the role of Communications Director is Alexandra Zwicky, whose expertise working with NOVITA PR will help guide our messaging and outreach efforts. Alexandra's knack for connecting and engaging with diverse audiences will ensure our messages resonate far and wide.
Stepping into the role of Director at Large is Isabel Byrnes. Isabel brings a broad perspective to our board, and her well-rounded experience in the industry will help guide our strategic decisions and enhance our operations.
Finally, as the Emerging Professionals Committee Chair, we welcome Michelle Jacobson. Michelle's fresh perspectives and commitment to nurturing young talent will be invaluable in cultivating the next generation of design professionals.
The official induction of these esteemed members into their respective positions will take place at the Annual General Meeting on September 26, 2023. We anticipate an exciting year of growth and innovation under their stewardship.
Please join us in congratulating Cintia, Alexandra, Isabel, and Michelle on their new roles. Here's to another year of exceptional leadership, inspiring creativity, and transforming lives through design!
For more information about each new board member, their individual bios are listed below.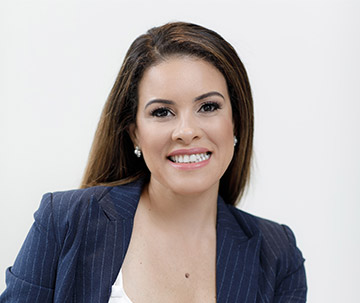 CINTIA DIXON – PRESIDENT-ELECT
CANDIDATE STATEMENT
I am honored for the opportunity to be considered for the ASID New York Metro Chapter presidential position. As an active member of the DEI Committee and my previous experience serving as the Financial Director, I always appreciate contributing to our community. This experience gave me a broad perspective of the ASID mission to advance, promote the design profession, and enhance the human experience.
I enjoy working on a team, and the interior design industry is driven by passion and creativity, but true innovation and growth come from solid collaboration. As the President, I will be responsible for guiding the Chapter toward its mission, promoting Diversity, Equity, and Inclusion initiatives, and advocating for design and sustainability in our Chapter. I aim to make the ASID NY Metro Chapter welcoming and enjoyable for everyone. Inspiring leadership, I encourage ASID NY members to work together to realize this vision and take active roles.
As someone passionate about positively impacting people, I am confident I will bring motivating and positive energy to the position. Furthermore, Industry Partners who share the same values are essential. I will have the opportunity to connect with other leaders and organizations that believe in positive change in our industry. These partnerships can be crucial in developing innovative projects that benefit the broader community.
This combination of passion, leadership, and collaboration can lead to significant and positive changes for the design community and beyond.
EMPLOYMENT
Founder and Creative Director for Tlina Design
Previous International Banker at Citibank
Event Manager - Catussaba Hotel Brazil
ASID ACTIVITIES
2022 - Present: DE&I Committee ASID NY Metro Chair
2020 - 2022: ASID NY Metro Finance Director
EDUCATION
A.A New York School of Interior Design
B.B.A Marketing Management
B.A Hospitality - Unibahia - Brazil
COMMUNITY/CIVIC ACTIVITIES, OTHER PROFESSIONAL ORGANIZATIONS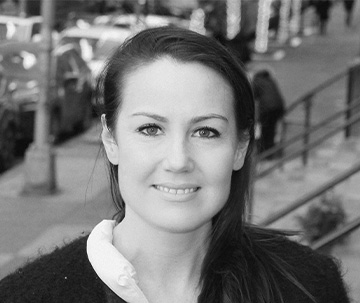 ALEXANDRA ZWICKY – COMMUNICATIONS
CANDIDATE STATEMENT
As an experienced communications professional with passion for design, I am excited about the opportunity to assist in strengthening and expanding ASID NY's influence in the design community. I am confident in my ability to bring a fresh perspective and strategic approach to the Chapter's initiatives and am eager to leverage my skills and expertise to elevate the association's brand and messaging, and to effectively engage with its diverse membership and stakeholders. I believe that through effective communication ,we can inspire and empower the design community to push the boundaries of creativity, sustainability, and inclusivity.
EMPLOYMENT
Vice President, Novita Communications
EDUCATION
Bachelor's Degree, Villanova University
ASID INVOLVEMENT
While I have not been directly involved with ASID NY Metro, I have worked closely with colleagues who have held positions on the NY Metro Board. ASID National is also a current client of Novita, which has further enriched my understanding of the association's mission and values.
OTHER PROFESSIONAL AFFILIATIONS
ASID NY METRO ACTIVITIES
While working at Robert Allen Duralee I manged our corporate ASID membership as well as NY Metro. I've organized multiple showroom meetings and events with ASID through our NY showroom. I've also worked with individual ASID members on special projects such as Designer Show House and unique showroom programs both locally in NYC and nationally
While at Robert Allen Duralee, I was an active member of ASID NY Metro and attended many chapter meetings and special ASID events.
EDUCATION
BSA, Home Products Marketing & Product Development - Fashion Institute of Technology, Class of 2005
COMMUNITY/CIVIC ACTIVITIES, OTHER PROFESSIONAL ORGANIZATIONS
DIFFA, Picnic by Design Steering Committee
Color Association of the United States, Junior Committee Member
HONORS/AWARDS AND PUBLICATIONS
ASID NY METRO DESIGN Magazine, Guest Writer, Summer 2019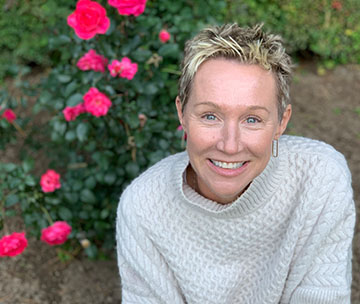 MICHELLE JACOBSON – EMERGING PROFESSIONALS
CANDIDATE STATEMENT
I am honored to serve as the Emerging Professional Committee Chair on the ASID NY Metro Board of Directors because I believe as an instructor of Emerging Professionals at New York School of Interior Design, I am already mentoring and preparing my students the be professional Interior Designers. Whether they choose residential or commercial design, showroom management or even sales of any number of products. I am confident I can help Emerging Professionals to build and hone their skills to become future leaders in their field of expertise.
EMPLOYMENT
1992 - Present: M.L Jacobson Design
2020 - Present: New York School of Interior Design, Undergraduate and Graduate Instructor
EDUCATION
B.A. English Literature & German, University of Southern California
BFA Fine Arts/Interior Architecture, Wayne Statue University
MFA/MPS Sustainable Environments, New York School of Interior Design
ASID INVOLVEMENT
Member of Detroit and South Florida since 1992
Member of ASID NY Metro since 2017
Member of the National AxD Council since 2020 - Sustainability and Accessibility and Newsletter Editor
OTHER PROFESSIONAL AFFILIATIONS
LEED AP ID+C, WELL AP, Living Future LFA, FITWEL, Healthy Materials Advocate
HONORS, AWARDS & PUBLICATIONS
Chairmans Award - NYSID 2018
Atelier Magazine, ASID NY Metro DESIGN, Elle Decor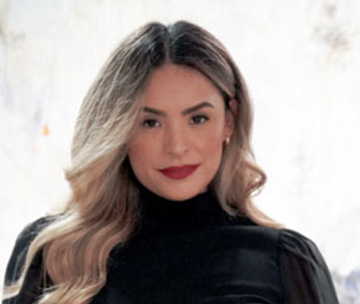 ISABEL BYRNES – DIRECTOR AT LARGE
CANDIDATE STATEMENT
I am honored to serve as the Director at Large position. I commit to uphold ASID's standards of ethics and transparency. I believe that it is crucial to keep our membership informed about ASID's policies and values, and to ensure that these are consistently upheld throughout our organization. Additionally, I will make it a priority to submit timely nominations for the ASID National Awards, recognizing the outstanding achievements of our members. Finally, I am committed to supporting the Chapter's goals and missions in any way possible, filling in wherever necessary to ensure that we continue to provide valuable resources and opportunities for our members.
EMPLOYMENT
Owner of Byrnes Design studio NY
EDUCATION
Interior Design - Fashion Institute of Technology
ASID ACTIVITIES
2021 - Present: ASID NY Metro Emerging Professionals Director
HONORS, AWARDS & PUBLICATIONS
Cum Laude
National Honor Society
NEWH - The Hospitality Industry Network - Outstanding Academy Studies in Interior Design