Celebrating Benjamin Moore Color of the Year at SFERRA Townhouse in NYC
On a beautiful evening in the heart of Manhattan, the SFERRA Townhouse opened its doors to ASID NY Metro members for a one-of-a-kind event, co-hosted with Benjamin Moore. The two ASID Industry Partners collaborated to showcase the color of the year for 2023: Raspberry Blush. A palette of complementary color trends adorned the luxurious space, offering a unique opportunity for interior designers to network and enjoy the evening's festivities.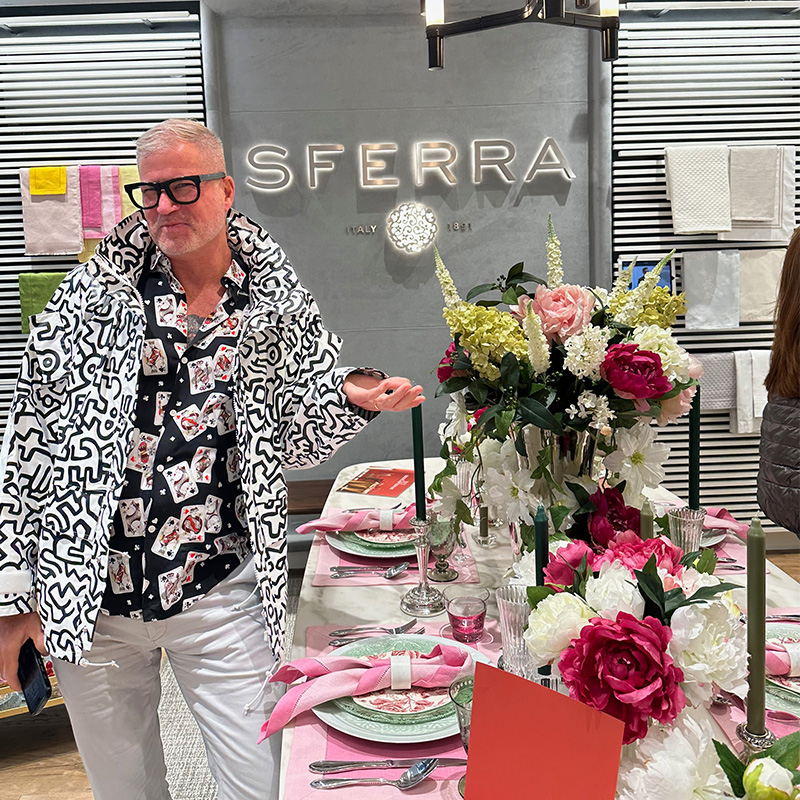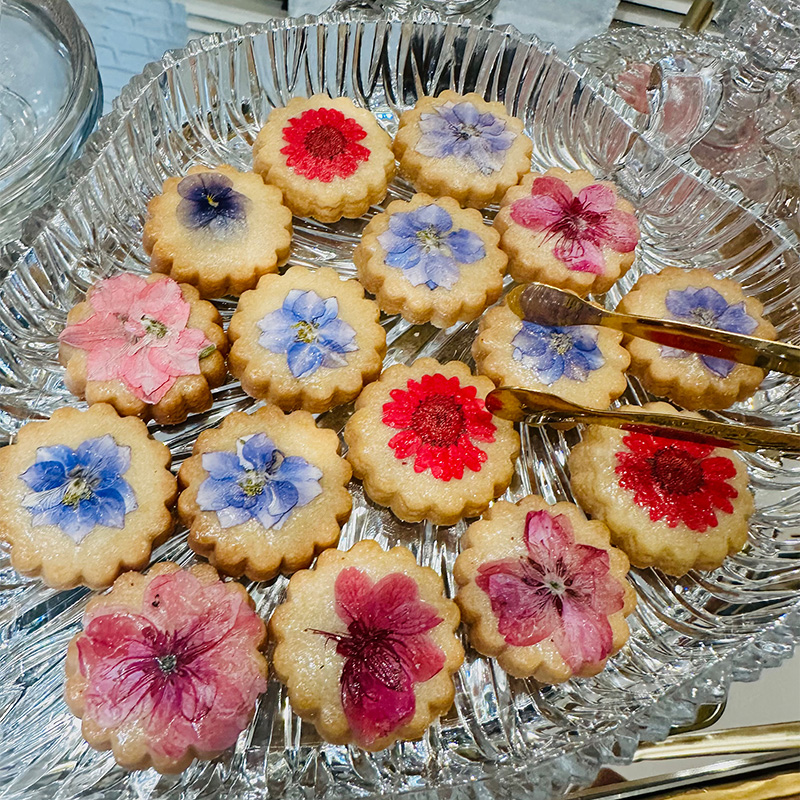 Raspberry Blush, a vibrant and warm hue, took center stage as the theme for the event. Benjamin Moore, a leading name in the world of paint and color, brought the captivating shade to life through a series of innovative displays. Guests were treated to a visual feast as they explored different ways to incorporate this bold color into their interior design projects.
As an exquisite accompaniment to Raspberry Blush, a selection of 2023's complementary color trends was also on display. These shades, carefully curated by Benjamin Moore's expert colorists, showcased the versatility and harmony of the color palette, inspiring designers to push their creative boundaries.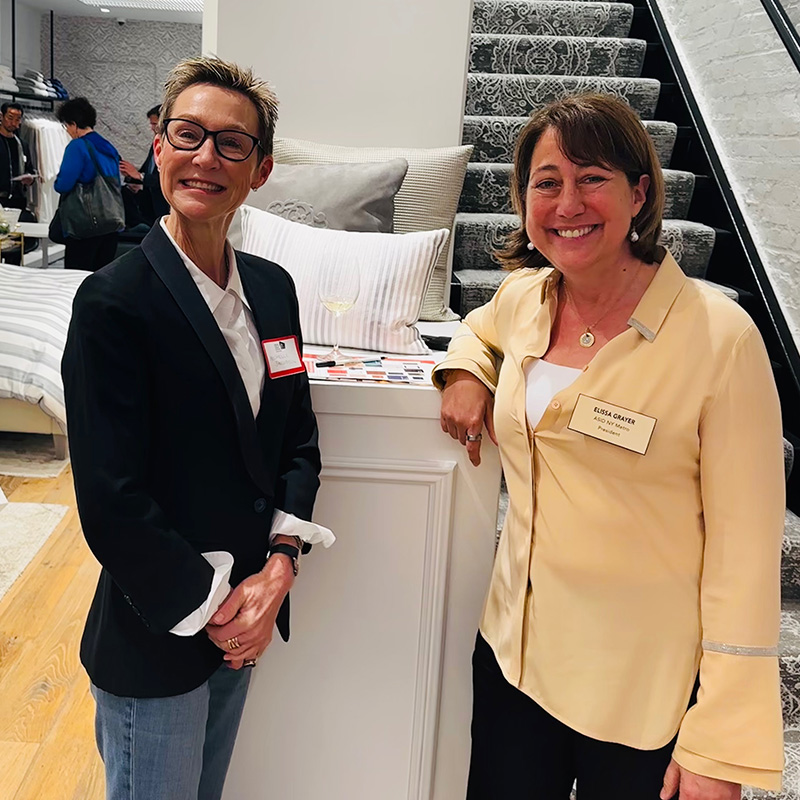 SFERRA, a renowned name in luxury linens, added an elegant touch to the event with their sumptuous collection of bedding, tablecloths, and bath linens. The SFERRA Townhouse provided the perfect setting for the festivities, showcasing how their exquisite products can be effortlessly incorporated with Benjamin Moore's colors to create a cohesive and inviting environment.
As the night unfolded, attendees indulged in an array of delightful treats. The atmosphere buzzed with excitement as members networked, exchanged ideas, and formed new connections, all while surrounded by the beauty of SFERRA linens and Benjamin Moore's vibrant colors.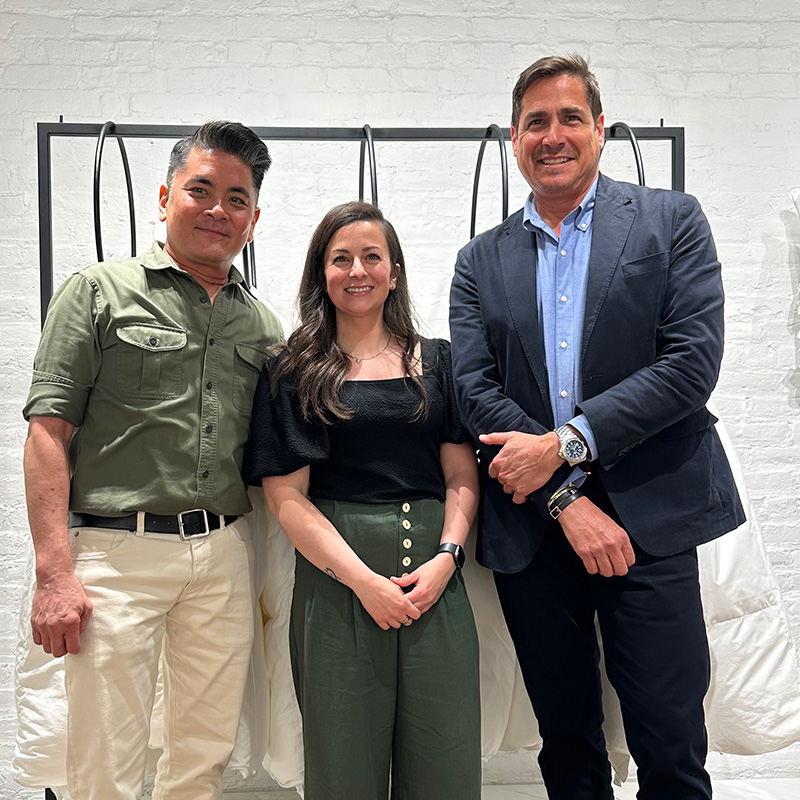 The event proved to be an unforgettable experience for ASID NY Metro members and a testament to the power of collaboration between two industry giants. An exceptional opportunity for interior designers to immerse themselves in the latest color trends, indulge in luxury linens, and network with fellow ASID NY Metro members. The collaboration between SFERRA and Benjamin Moore, both ASID Industry Partners, has undoubtedly left a lasting impression and sparked inspiration for the upcoming year's design projects.