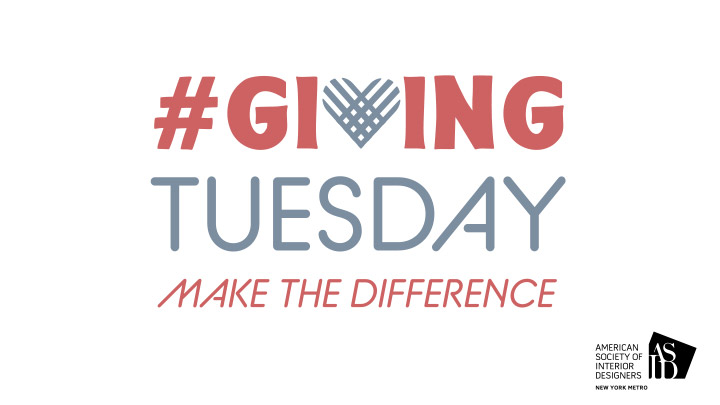 #GivingTuesdayNow is here and your donations are needed now more than ever if you can afford to support a charity. At ASID NY Metro we understand the need to give back when you can. We have compiled a list of some charities we think you might be interested in if you are looking for a way to support today.
No Kid Hungry – Kellogg's is matching donations today up to $200K. Provides free meals for children with food insecurity.
Pink Aid – $100 or more donation and they will send your mother a cute pink mask for Mother's Day.
Bailey House – Helping those living with or at risk of HIV/AIDS and other chronic illnesses
Ronald McDonald House New York – Helping children with cancer and their families.
Kips Bay Boys & Girls Club – Providing young people educational and developmental programs to produce positive contributors to society.
Design Givers – A community of design professionals who provide consultations to potential clients for donations that support humanitarian aid and improve the health and lives of people affected by poverty or emergencies –without regard to politics, religion or ability to pay.
City Harvest – City Harvest is New York City's largest food rescue organization, helping to feed the nearly 1.2 million New Yorkers who are struggling to put meals on their tables.