WELL Designed with Randy Fiser and Elizabeth Miles at STARK - February 15, 2017
ASID CEO Randy Fiser, along with Elizabeth Miles of Delos presented WELL Designed: Demonstrating the Positive Impact of Interior Design at STARK Carpet at an event hosted by Chad Stark – Senior Vice President of Stark, President of Scalamandre and President of the Decorative Furnishings Association (DFA).
The speakers outlined the International Well Building Institute's areas of concern and the data that supports their goals. The International Well Building Institute – IWBI was launched in 2013. It is the leading the movement to promote health and wellness in buildings and communities everywhere. Randy Fiser spoke in great detail how the IWBI Standards they were fundamental to the design of the new ASID National Headquarters in Washington DC.
"In addition to being incredibly smart, and engaging, the speakers are both very attractive, beautiful smiles and great skin – I say if the standards of the IWBI can produce the same results for everyone – bring it on!" Glenn Gissler, President ASID New York Metro
Photo Credit: Megan Swann of The Editor at Large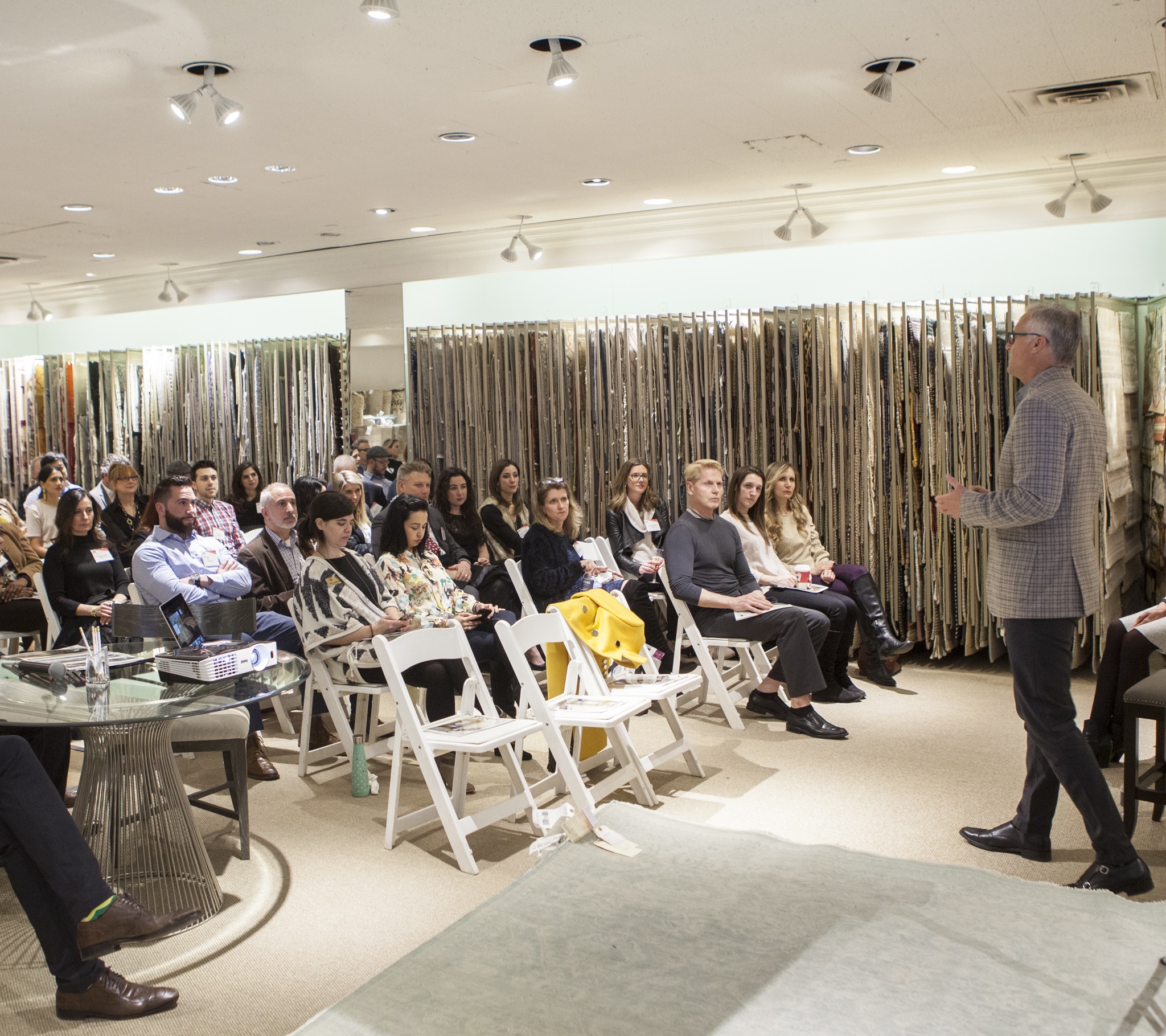 Click photo for complete photo gallery.
Sponsored by: