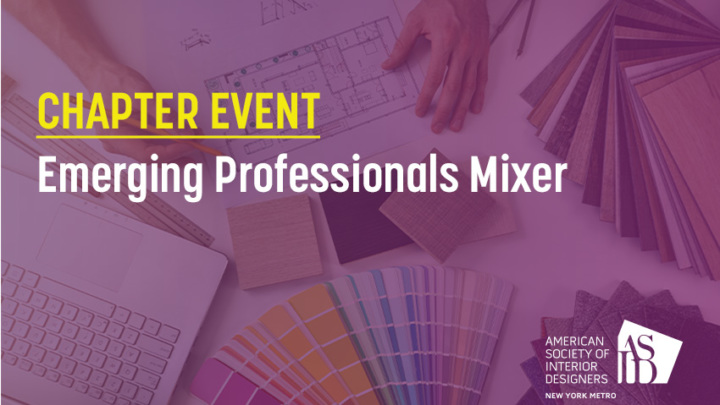 Panel At Kravet: Tips from Industry Pros
Description
Emerging Professionals Mixer
Please join us for a night of networking, learning and fun! We have invited leading industry professionals to speak on topics important to our emerging professionals such as sourcing for the best vendors, best client/designer practices, a presentation on Feng Shui and more. The panelists will be open to answer participant's questions at the end of the presentations. This is a great opportunity to get professional insight and some industry secrets to add value to your business.
This event will be taking place after the Annual Student Challenge. Students are strongly encouraged to attend.
RSVP REQUIRED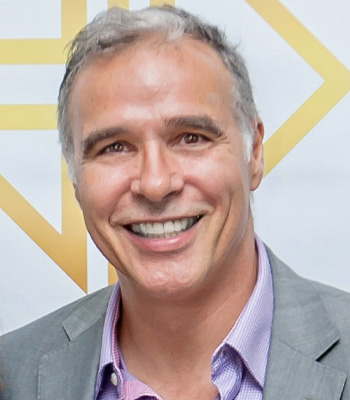 Benjamin Huntington
Veritate Design
For over 40 years Benjamin has worked on a wide variety of design projects; Hamptons houses, two ski chateaus, several brownstones, countless NY apartments & several country houses, including a full renovation of a Victorian schoolhouse in the Highlands of Scotland.
After nine years designing for a London based Architectural firm, Benjamin moved to New York where he founded his Design studio. Then, in 2002 Benjamin passed the NCIDQ Exam, became a NY State Certified interior designer & a ASID professional member
Over the past 30 years Benjamin has trained in the art of Feng Shui, with some of the great Western Feng Shui masters, teaching Feng Shui at all levels in schools across North America and UK, seven years ago he was awarded Feng Shui Master status.
During his career Benjamin has been active volunteering for the inte-rior design community including; Past NY Metro ASID Board member & Chapter President, twice. IDLNY past President and Past chair of the ASID National GPAC committee. Currently he is the chair-elect of the ASID EPRC (Ethics & Professional Responsibility Committee) and a CIDQ Ambassador. In 2018 Benjamin received the ASID National Medalist award, in 2020 was inducted into the ASID College of Fel-lows.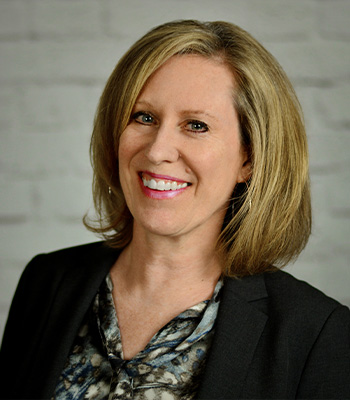 Diana Mosher
Diana Mosher Associates
Diana Mosher is a New York-based interior designer. Whether staging model units or providing full service design to commercial and residential clients, she draws from eclectic resources to create custom solutions for her clients. Diana graduated from the New York School of Interior Design while working as an editor-in-chief. She spent many years immersed in design and real estate media and continues to contribute to various outlets. Diana has served on the Board of Directors of the New York Metro Chapter of ASID as Communications Director and continues to be active in the chapter on the communications committee. She is also a member of NKBA and IFDA.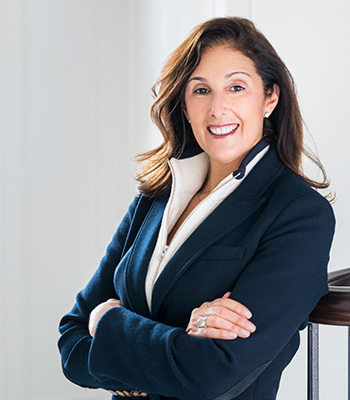 Katharine Posillico McGowan
Katharine Jessica Interior Design
Katharine Posillico McGowan, principal of Katharine Jessica Interior Design, LLC. KJID is a multi-faceted boutique firm specializing in the planning of each project from the start of construction through the finished project. Katharine has been involved in the design world for over 20 years. After graduating from Lehigh University in 1990, Katharine began developing her keen eye for unique style and function. From there she studied at the New York School of Interior Design. She launched Katharine Jessica Interior Design in 2003.
Her work has been featured in many regional and national publications including New York Spaces magazine where she was recognized as one of the "10 New Designers Under 40 to Watch." She has also been featured in multiple Mansions & Millionaires Designer Showcases and received the "Notable Designer," distinction in the magazine. Most recently, Katharine was recognized by Newsday as one of the "All-Star Designers – Class of 2015."
Katharine is very involved in the Long Island community and contributes to a variety of charities. Katharine is on the Board of Directors of Family Service League, where she serves as Vice-Chair of Development. In addition, Katharine is the co-chair of the Whit Whit Walk raising awareness and funds for childhood cancer research benefitting The Memorial Sloan Kettering Foundation. Katharine has donated her time and design talent to benefit The Ronald McDonald House of LI, Southampton Hospital, American Heart Association and Mill Neck School for the Deaf.