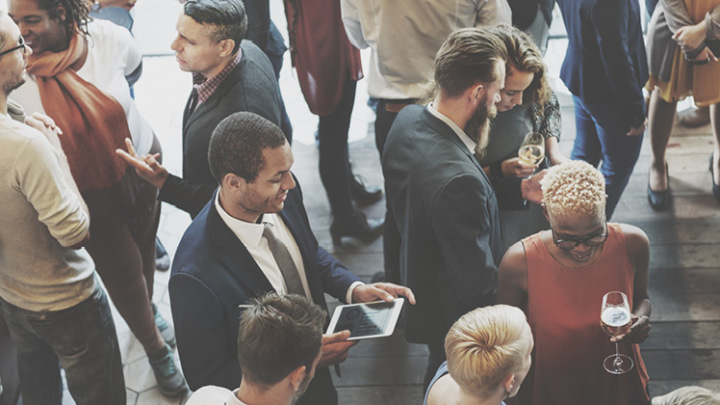 Description
Our popular breakfast series is going virtual! Kawfee Talk will be help every Friday at 10:00 AM.
April Schedule:
April 3rd : Management of Expenses & Collection of Invoices, Kimberly Merlitti, KMM Consulting
April 10th : Social Media Engagement & Email Marketing, Anthony Niehaus, Elliptical Infinity
April 17th : Trends of Maison et Object & How They Can Comfort Us, Patti Carpenter, Global Trend Ambassador, Maison et Objet
April 24th : Feng Shui In Our Own Apartments, Benjamin Huntington, Veritate Design
May Schedule:
May 1st : Financial Updates from Kimberly Merlitti, KMM Consulting
May 8th : How to Market on Social Media During COVID-19, Darla Powell, Wingnut Social
May 15th : Presentation by Julia Molloy
May 22nd : After COVID, What Do We Do? A Conversation with Keith Baltimore. Keith Baltimore, Baltimore Design Group.
June Schedule:
June 5th : How to Source a Bathroom, Melissa Stowell, THG Paris
June 12th : What is the Designer Role in the WELL Movement? Giselle Ulmo, Giselle Ulmo Design, Leslie Gustafson, Leslie Gustafson & Co, LLC.
June 19th : Forward Facing, and Focused – Real Ways To Build Your Business, Libby Langdon, Interior Designer/ Author/ Makeover TV Personality and Product Designer, Libby Langdon Interiors
June 26th : Our People, Our Plant, & Water: The Importance of Sustainability with Casey Keeler, TOTO USA
July Schedule:
July 13th : Creating Healthy Living Environment Using Advanced Paint Technologies, Brian Perez, Benjamin Moore
August Schedule:
August 14th : The Highs & Lows of Mental Health During COVID, Emily K. Fitton, LCSW
August 21st : Bang & Olufsen Welcome You Into Our Showroom! Florin Helf, Showroom Manager
August 28th : Be Your Own Editor-in-Chief, Diana Mosher, Diana Mosher Associates, LLC
September Schedule
September 18th : CEU: American Made Faucet, Brian Gallop, Waterstone Faucet, ASID NY Metro Professional Development Director
September 25th : Treasured Objects: Storytelling Through Design.
Sheltering in place has sparked a movement to rethink our spaces and pare down the objects that inhabit our everyday lives at home and work. The shift isn't necessarily about minimalism, but a greater sense of what is important to us.
Is there a greater appreciation in interior design for considering fewer and more meaningful objects? How can designers guide clients to choose wisely, or reuse and repurpose? How do we stop specifying throw-away pieces that end up in landfills? How do we authentically choose with meaning and sustainable practices?
Our panel of professionals, from various backgrounds and viewpoints, will lead a lively and thought-provoking conversation on this topic.
Moderator: Katharine McGownan, President-Elect, ASID Metro; Principal, Katharine Jessica Interior Design, LLP
Panel:
Kerrie Kelly, FSID, NKBA, CAPS and Chair-Elect, ASID National; Creative Director, Kerrie Kelly Design Lab,
John Cialone, FASID, Board Member ASID National; Partner + Vice President, Tom Stringer Design Partners
Leeann Latsch, Key Account Manager, Remains Lighting
Sandra Septimius, US Representative, Bruun Rasmussen Auctioneers
October Schedule:
October 9th : CEU: The Hard Facts About Soft Surfaces, Kurt Falvey, President, FiberSeal
November Schedule:
November 6th CEU: Sustainable High-Pressure Decorative Laminate, Danny Teague, Product Manager, & Keith Jones, Specification Rep, Wilsonart
November 13th : Tub Time with Dummonds, Solange Julien, Drummonds
November 20th CEU: The Mechanics of Design: Insight into wall-mount conceiled tank toilet systems technology, Jennifer Minsky, Geberit
December Schedule:
December 4th: Lattes with Leftbank, Kenna & Allen Warren,LeftBank Art
December 11th CEU: Paint 201: Practical Solutions & Problem Solving Techniques, Brian Perez, Benjamin Moore.