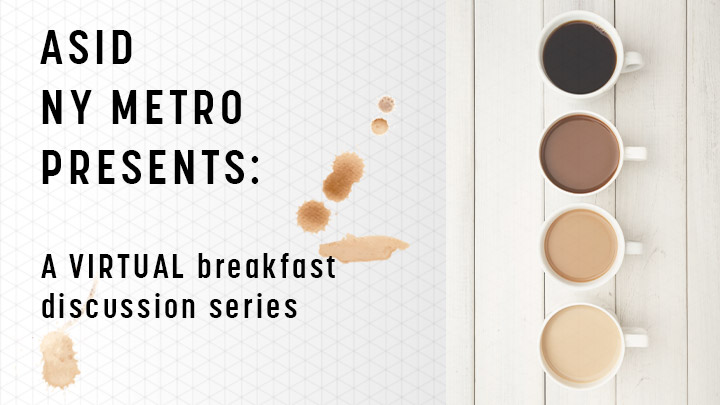 Description
Our popular breakfast series is going virtual! Kawfee Talk will be help every Friday at 10:00 AM. How are you handling working from home? What activities are you engaging in to keep yourself busy? We want to know!
April Schedule:
April 3rd : Management of Expenses & Collection of Invoices, Kimberly Merlitti, KMM Consulting
April 10th : Social Media Engagement & Email Marketing, Anthony Niehaus, Elliptical Infinity
April 17th : Trends of Maison et Object & How They Can Comfort Us, Patti Carpenter, Global Trend Ambassador, Maison et Objet
April 24th : Feng Shui In Our Own Apartments, Benjamin Huntington, Veritate Design
May Schedule:
May 1st : Financial Updates from Kimberly Merlitti, KMM Consulting
May 8th : How to Market on Social Media During COVID-19, Darla Powell, Wingnut Social
May 15th : Presentation by Julia Molloy
May 22nd : After COVID, What Do We Do? A Conversation with Keith Baltimore. Keith Baltimore, Baltimore Design Group.
June Schedule:
June 5th : How to Source a Bathroom, Melissa Stowell, THG Paris
June 12th : What is the Designer Role in the WELL Movement? Giselle Ulmo, Giselle Ulmo Design, Leslie Gustafson, Leslie Gustafson & Co, LLC.
June 19th : Forward Facing, and Focused – Real Ways To Build Your Business, Libby Langdon, Interior Designer/ Author/ Makeover TV Personality and Product Designer, Libby Langdon Interiors
June 26th : Our People, Our Plant, & Water: The Importance of Sustainability with Casey Keeler, TOTO USA
July Schedule:
July 13th : Creating Healthy Living Environment Using Advanced Paint Technologies, Brian Perez, Benjamin Moore