Blanchett Nelson, Member Spotlight
Member Spotlight
October 2019
By Diana Mosher, Allied ASID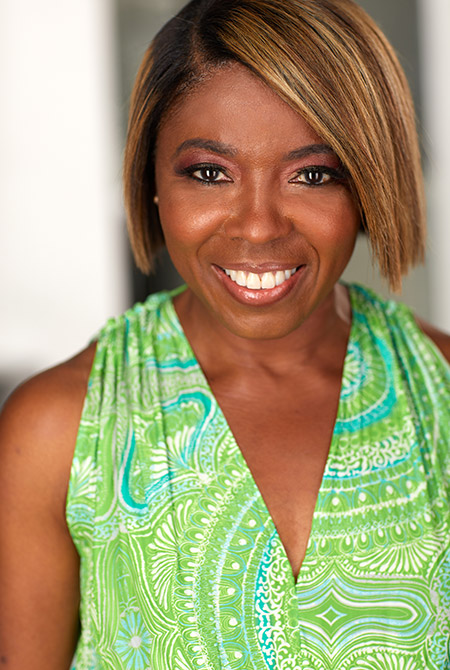 Blanchett Nelson has always had an eye for design. But she did not realize her passion until approximately 15 years ago while decorating the apartment of her supervisor who had encouraged her to explore interior design. That was the beginning of her journey from a career in human resources to starting her own firm B R Nelson Designs LLC. Today she is a member of the American Society of Interior Designers and National Kitchen and Bath Association.
While working full time, Blanchett completed her degree at the New York School of Interior Design and in 2013 she launched her residential interior design business. Her design process is all about collaboration with her clients. She conducts an in-depth interview to better understand their needs, personalities and lifestyle. Then she draws on her inspirations and with her client's needs and preferences, incorporates those characteristics into her design. Blanchett says, "I believe a client is a client for life."
You switched careers from finance to interior design. When and why did you make that decision?
For years I pondered what I wanted to do for the rest of my life. Before interior design, my career was in human resources in the aviation, healthcare, engineering and financial services industries. In that capacity, I spent the bulk of my time as an information systems analyst. I also worked 12 years in financial service as the head of a compensation team that had one of the most talented group of individuals anyone could ask for.
While I was very successful in that role, being creative made me even happier. So, in 2012, with just one semester remaining to obtain my interior design degree from the New York School of Interior Design, I decided it was time to commit, complete my degree and launch B R Nelson Designs, LLC.
You lost no time launching your own practice. What important lesson(s) have you learned along the way?
There are no limits—you determine your destination. Two months before graduating I launched my business. Doing things that are out of your comfort zone is key to continued growth and development.
I feel blessed by the relationships I've created throughout my life as they have helped to shape who I am today. Bringing happiness to people's lives, whether through designing or volunteering, along with a close circle of friends and family, provides me with a full and rich life.
What types of projects/clients do you enjoy the most?
Clients are clients for life. Creating relationships is just as meaningful as designing as it makes the entire collaboration process flow. My ideal clients are those who are motivated, decisive and value their designers. I enjoy projects where I am making a big impact on the way my clients live.
What was your most challenging project/client?
Doing anything for the first time comes with its own set of challenges. My first kitchen and bath projects were challenging. My first bathroom renovation project required gutting a 90-year-old bathroom. Older homes always come with their own set of challenges. My client wanted a "spa" feel. Most of the challenge was in the roughing. I had to re-route the waste pipes, have a custom shower pan fabricated, old brass pipes replaced with copper, two stub walls fabricated and one wall shimmed out to accommodate plumbing. From there, the design fell into place.
Where do you look for inspiration?
This might sound very cliché but inspiration is all around us. Certain things you see, read, feel, hear, touch and smell are triggers for inspiration.
Key to your success in 5 words?
Listen, learn, collaborate, create, design
What advice do you have for emerging professionals?
My advice is to listen to your clients' needs and not design for yourself but for your client. Be patient, humble and never stop learning.
What is the most valuable aspect of your ASID NY Metro membership?
Being part of an organization that fights for, and elevates, the profession of interior design.
For more about Blanchett visit her website or follow her on social media at:
website
Facebook
Houzz
Pinterest