2018 Leadership Conference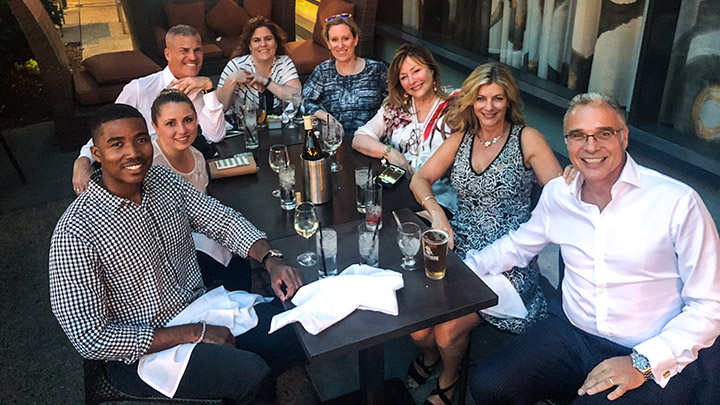 By Audrey Kirchner
Our nations capitol was the perfect venue for this years ASID Leadership Experience hosted by the MARRIOTT MARQUIS WASHINGTON DC convention area from June 19th - June 21st, 2018. This 3-day expo was packed with tours, awards, education, networking, and fun.
Our chapter board was well represented at the Leadership Experience. In addition to hearing from the National Board and senior members of ASID we also attended sessions on the following topics:
● Multidirectional leadership
● Communicating with and beyond membership
● Volunteer Recruitment to support your chapter
● Bridging the ASID Student and Chapter experience
● Making membership meaningful
● Expanding and strengthening the ASID community: creating positive experiences
In general Leadership sessions, the National Board shared the ASID State of the society address which covered the 5 pillars of success that outline the programs that will be focused on this up and coming year.
● Design Impacts Life
● Living the brand
● Communication
● Diversity and Inclusion
● Alternative Revenue streams (beyond membership dues.
Our very own Benjamin Huntington, chapter board member - Director At Large, received a National Honors ASID Medalist award. This award recognizes members who have exhibited two of the following three criteria: outstanding service to an individual chapter or to ASID; significant contributions to the interior design profession; and/or significant contributions that enrich the human experience. We are very proud to have Benjamin play such a significant part in our chapter throughout the years.
It was an intense and fulfilling 3 days not only of learning but of brainstorming within the board who had a chance to meet and work together on strategy for the up and coming year while in DC.
A final thought and quote from the Expo:
" Individually we are one drop together, we are an ocean" The board is looking forward to an amazing 2018/2019 year at ASID NY Metro.