by Benjamin Huntington, President-Elect NY Metro Chapter
As the excitement mounts for the coming ASID NY Metro Paris Experience trip I wanted to take a moment and give you a glimpse of our last Paris trip. We arrived on one of those perfect crisp sunny days that makes Paris so magical. Our visit began with a breakfast of croissant, fresh orange juice and champagne with Patrick Frey presenting his new Pierre Frey collections at the Automobile club of Paris. Each collection seemed more exquisite than the last, Patrick spoke of the inspirations for each collection and, helped by his son, he magically draped the fabrics telling stories of their creation and the Frey family's love of fabrics.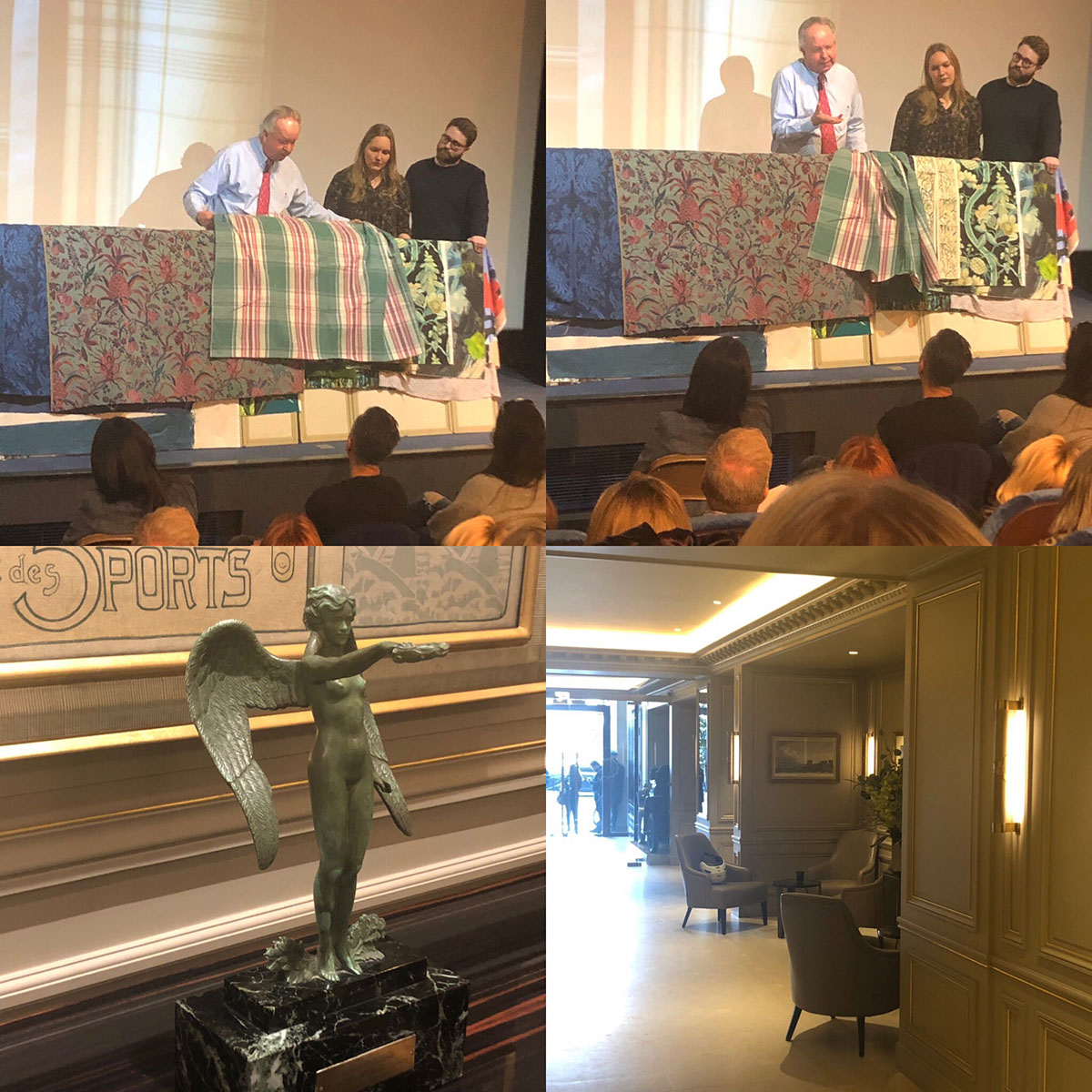 The trip was a whirlwind of events and experiences starting with a delicious lunch on a Seine cruise ship. Sharing our experiences of Paris so far while watching the grand city slowly passing by punctuated by passing under some of the Seine's truly spectacular bridges.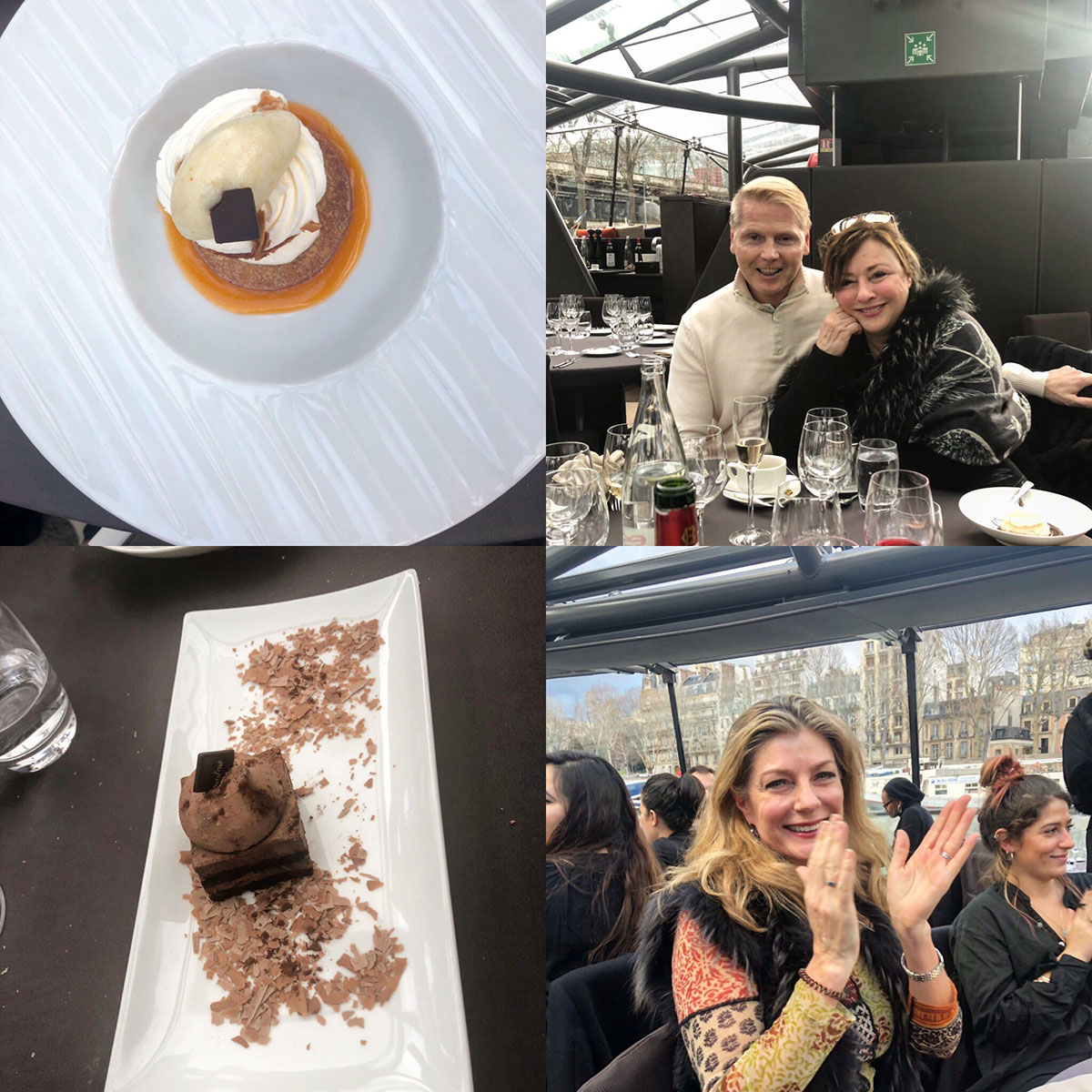 Another day we had breakfast at Cote France the oldest hardware showroom in Paris. There was a fascinating presentation of original hardware made for King Louis XV & XVI, Napoleon's palaces and, of course, for Marie Antoinette at Versailles. There were samples of locks dating back to the 1600s and also exquisite samples of door hardware commissioned by the current King of Morocco for his palace. So inspiring to see the humble door hardware elevated to such beauty.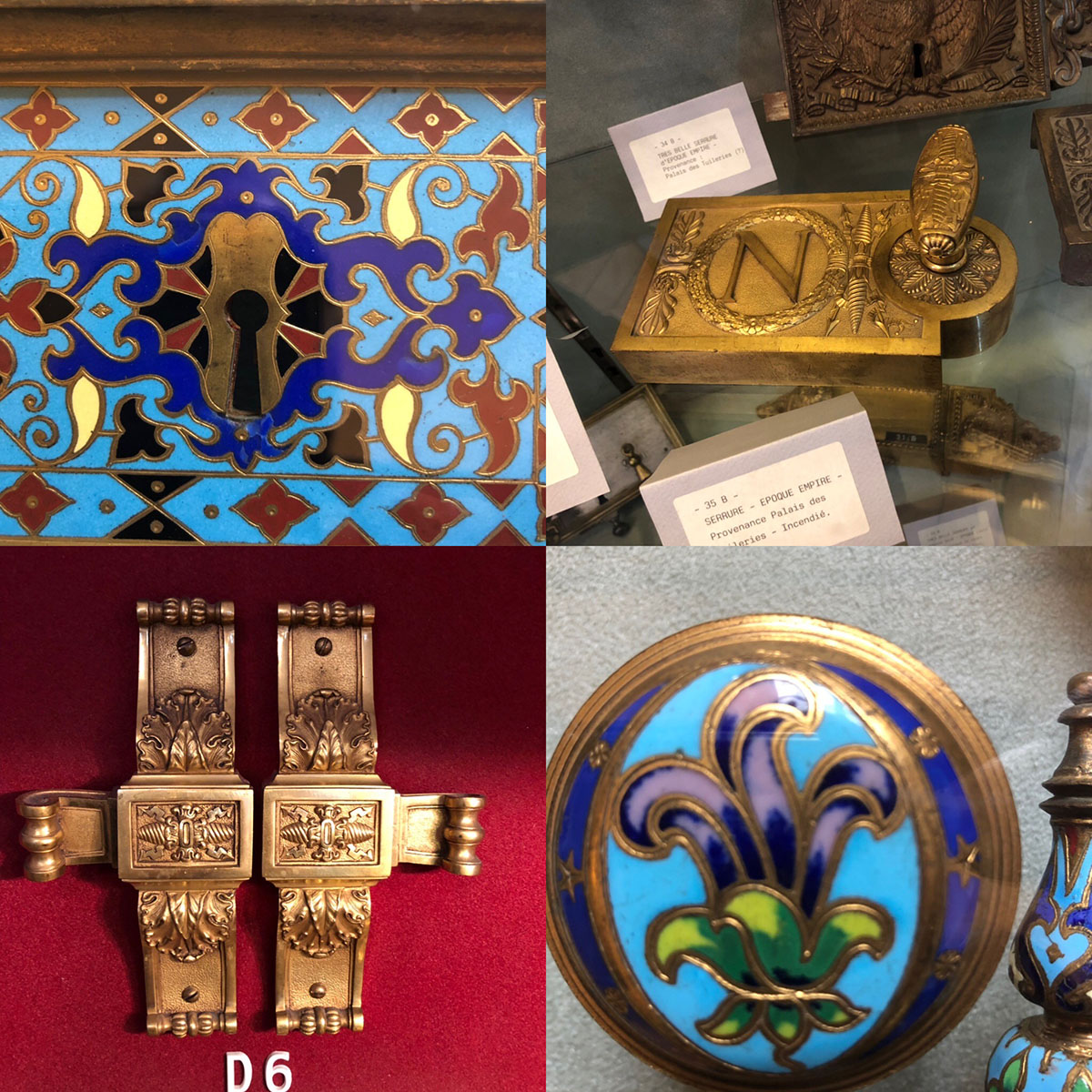 Paris Déco Off was just moving into hi gear as we arrived with the signature giant lampshades waving gently in the breeze over giant furniture street sculptures. Each atelier was a riot of color and pattern inviting you inside to sip champagne and nibble delicious canapés while marveling at the latest trends in wall coverings and textiles. The streets were filled with people diving in and out of the temporary showrooms that make this event so special. The beautiful 19th-century buildings, the architecture, and details setting off the lavish displays of many well-known fabric houses.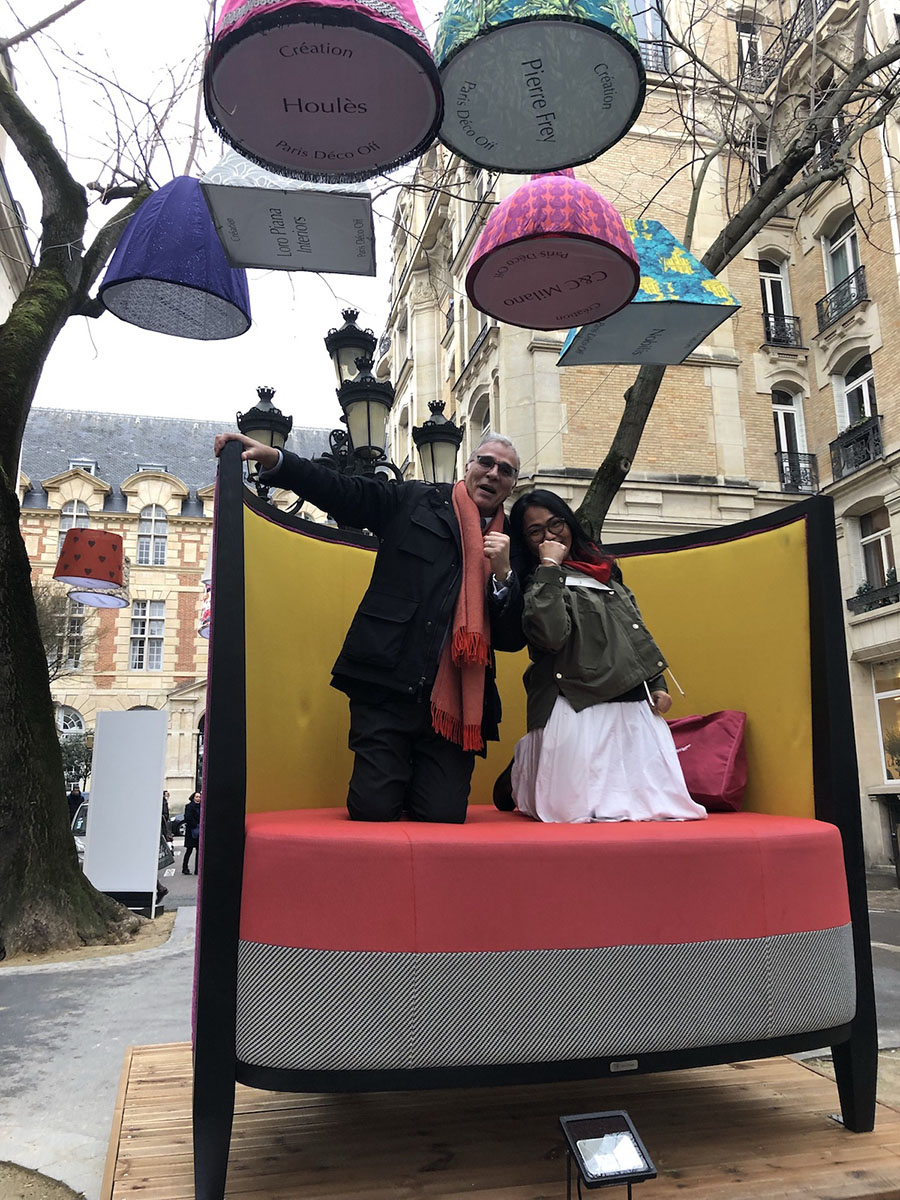 Our day at Maison & Objet was formidable, think of the Javits building and then imagine six more buildings, the same size, all connected together and you have some idea of this vast show. Vast booths were spectacular in their creativity, some vendors built entire houses to display their wares, there were giant pieces of furniture suspended from the ceiling, artisans working on furniture in workshops, which were built just for the show. It was a stunning array of an incredible variety of everything beautiful you can think of for the home.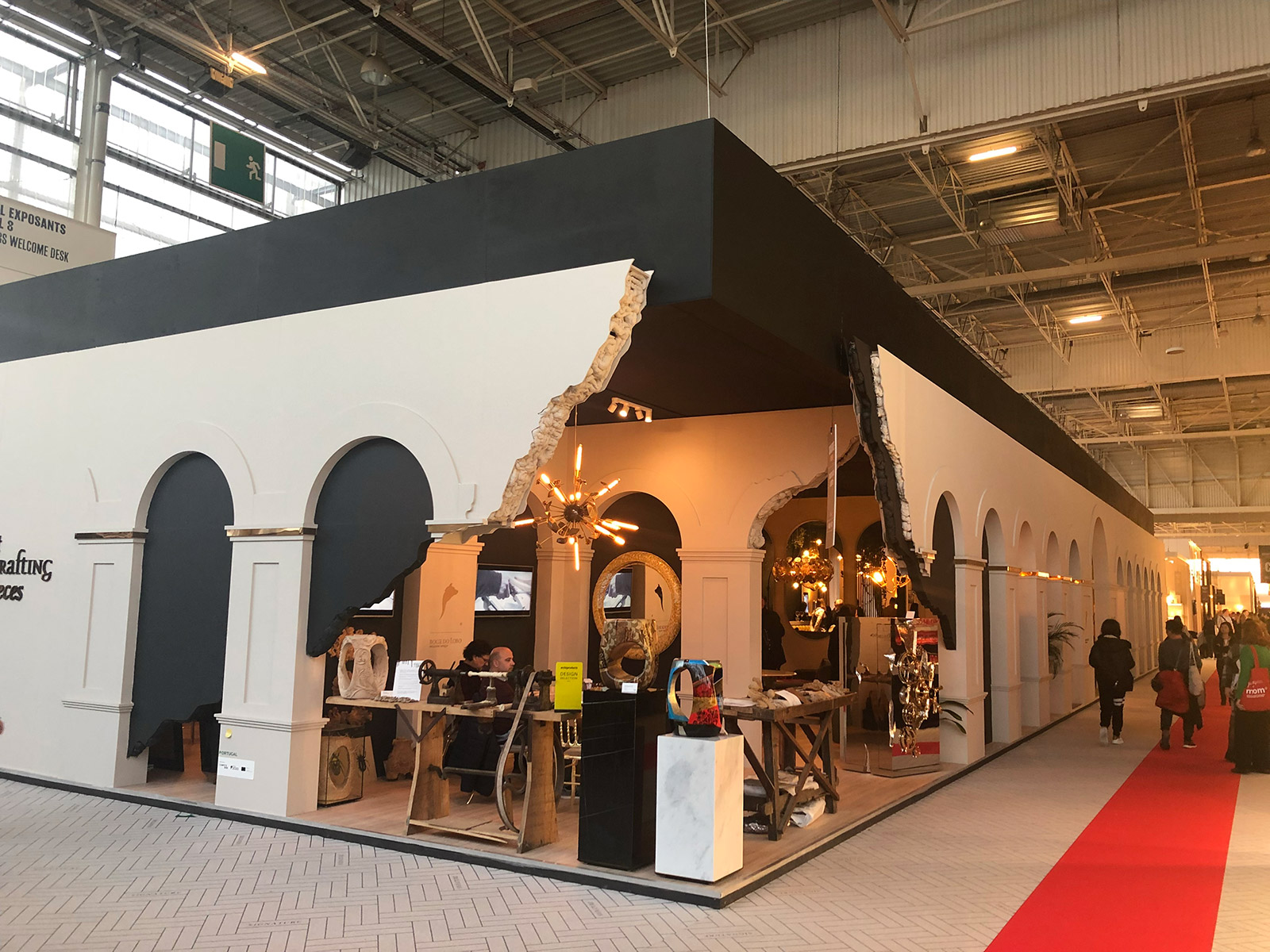 There was so much more that I could write about; the America Party in Paris, in a seven hundred year old building, our trip to the vast Marche aux Puces, the private curated visit to the crystal room at the Baccarat Museum, our exclusive farewell dinner at the George Cinq Hotel restaurant! This was an inspiring trip, to see Paris with a group of talented Interior Designers and to have access to so many private curated events, it was a truly wonderful experience.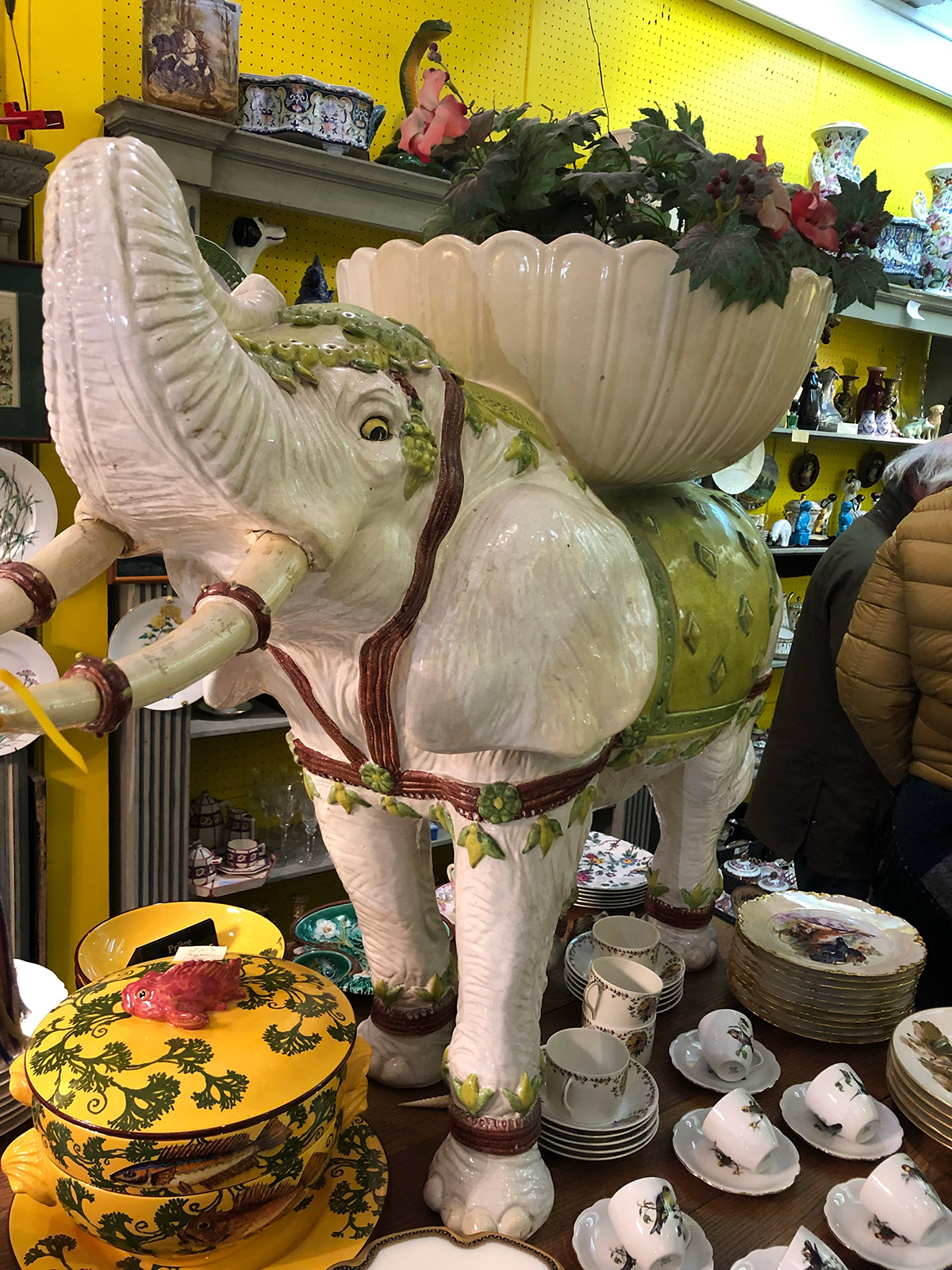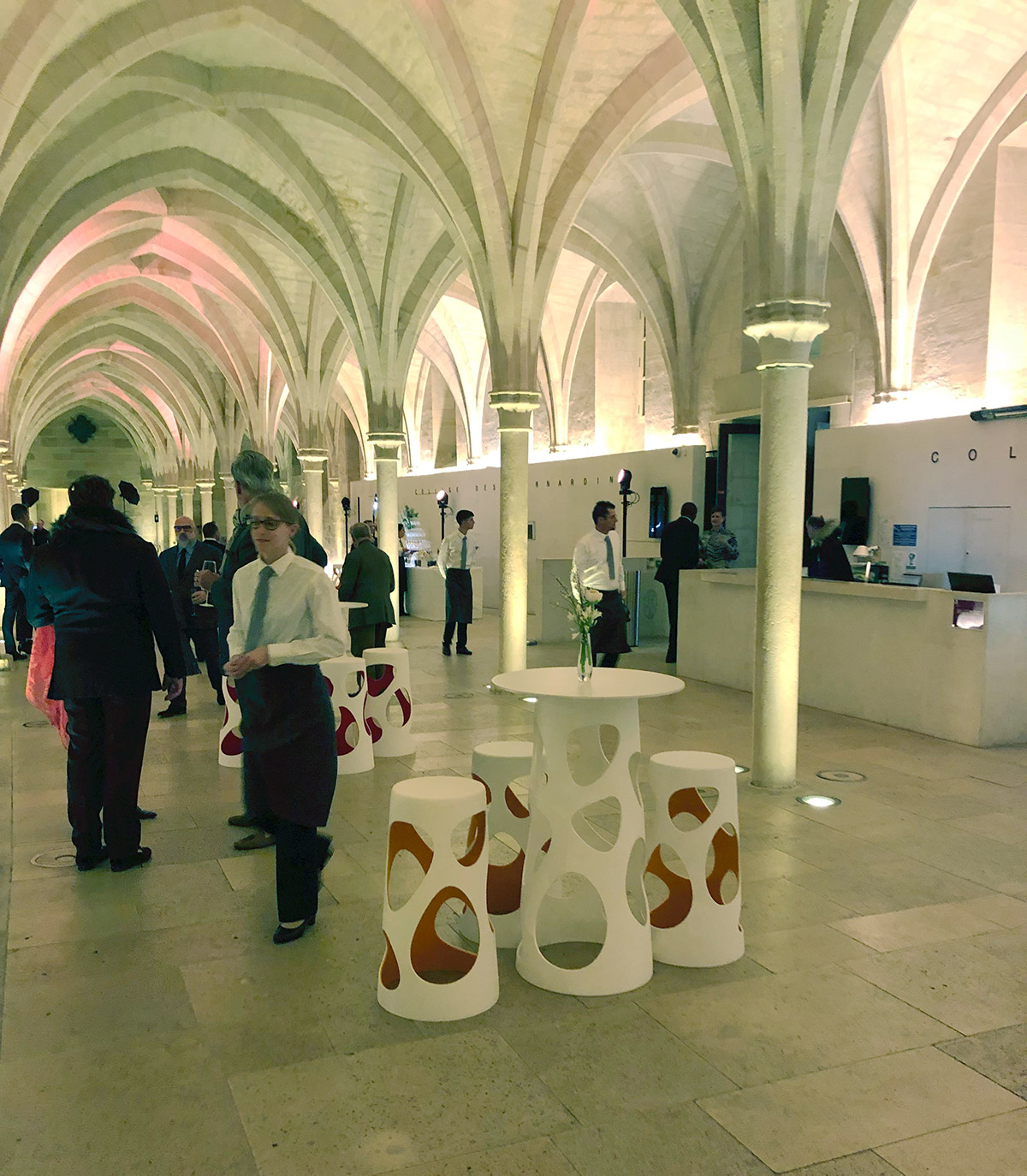 Limted spaces left, RSVP today to claim your spot!