SPOTTED in Luxe Magazine!
Pick up a copy of the Luxe Magazine NYC Edition and see if you were captured at a recent ASID NY Metro event. Attendees were photographed by Luxe Magazine at the resent ASID New York Metro Design Summit as well as the Shades of Rosé charity event supporting Susan G omen Greater New York City with sponsors Stark and Scalamandré.
Feel like you are missing out on ASID Events? Follow us on Instagram at @ASIDNYMetro and get notified of all our upcoming events and maybe we will see you in the next issue of Luxe!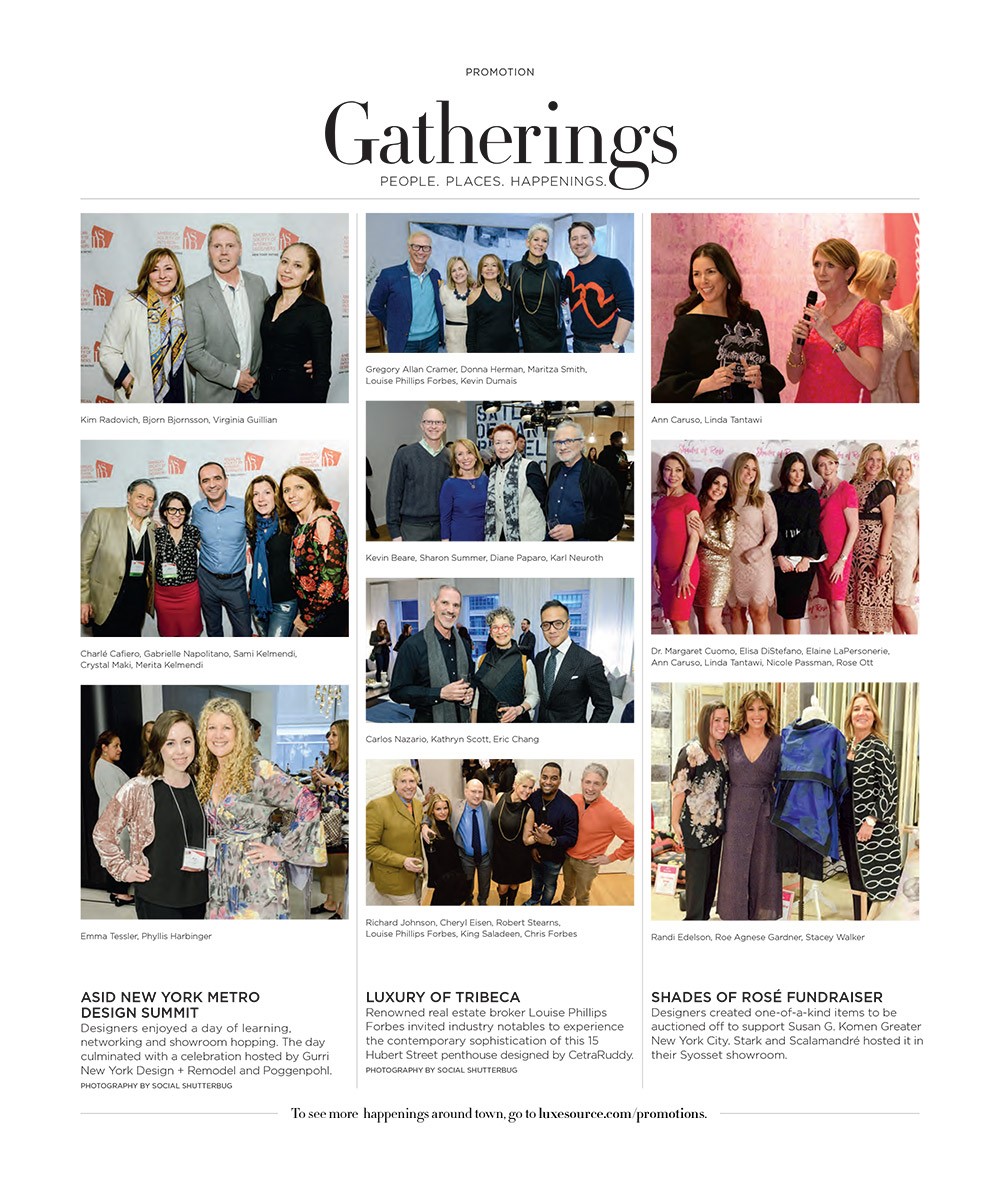 To see more happenings around town go to luxesource.com/promotions.